I have had a few questions recently from my team members asking me what gives me the right to tell you what to do?? A fair question for those of you who don't know me I feel – so today I thought I might tell you a little of my story.
About 4 ½ yrs ago I joined Sparkpeople. I had been overweight all my life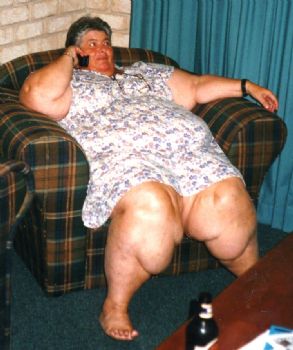 and tried many ways to lose weight before that – some worked for a short time some never worked – and the weight piled on so I honestly was very doubtful this had worked!! I had lost a bit of weight during the 7 yrs before that – approx. 77lb (35kg) but I still looked like I weighed as much as I had before I lost that and I still wore the same clothes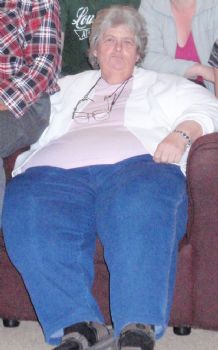 With guidance from friends and Chair Exercise Team – I started Chair Exercise, painfully, slowly , one exercise at a time – but I kept going, every day, twice a day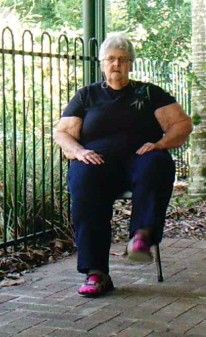 The Chair Exercise Team can be found at
www.sparkpeople.com/mysp
ark/groups_individual.asp?
gid=32265
By now I had deteriorated to the stage where I was using a scooter and other than for the exercises was totally sedentary.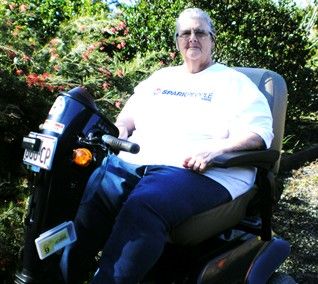 With the exercise the inches dropped off me reasonably fast – and as they did and as my muscles got stronger, I did more and after 18mths I was able to join Curves and supplement my exercise there with chair exercise on other days.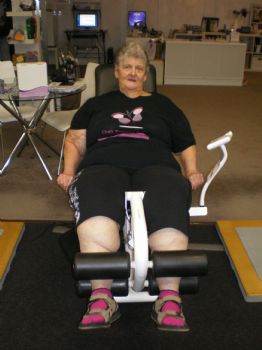 About 3 years ago I got off the scooter for good – and started walking, all be it slowly and not far. All the time I was exercising regularly and tracking all foods and staying within target.
Then this week I actually realised just how far I have come. I started using a Heart Rate Monitor – and discovered I am actually over training!! OK – so you might say "is that bad, can you overtrain?" The answer is yes – and I have to knock my intensity back – that does not mean the time and amount – only just ease off and allow recovery time as well. That does not mean stopping exercise, maybe I'll reschedule some training days but stopping – NOT on the cards!!
For a person who was a sedentary, immobile 374lb (170kg) and has now lost 143lb (65kg) actually working at that intensity without realising it, without becoming tired and being capable of sustaining that level of exercise – despite being nearly 70 years old and despite having severe osteoarthritis in both knees that are beyond urgent for replacement, and to be almost totally pain free - that is pretty fantastic though I say it myself!!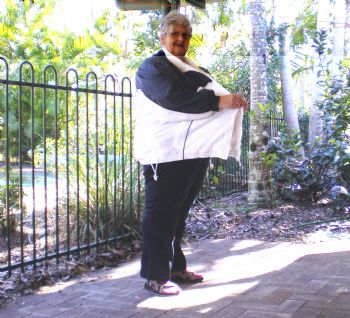 Would you believe this jacket wouldn't meet round me just a few years ago?
So why have I told you this? - Because it shows that if you are determined enough you can improve your lifestyle substantially – you can start living a "normal" life and start enjoying life as I am now – that it is possible to regain strength and mobility and flexibility that you had lost and in so doing lose weight, and tone up. You can also start to enjoy exercise – I used to hate it too – but I actually enjoy it now and miss it if I have to skip a session for some reason.
My Sparkpage has photos of the different stages of my journey if you want to check it out.
www.sparkpeople.com/mypa
ge.asp?id=EMMABE1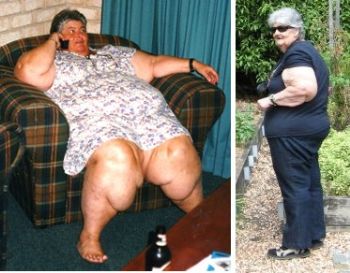 That is why I try to help others – to show it really is possible – I have done it and I am still doing it and will be for as long as I have strength to continue!!