Friday, July 19, 2013
The Runner's Rule Book, Everything a runner needs to know - and then some
By: Mark Remy and the Editors of Runner's World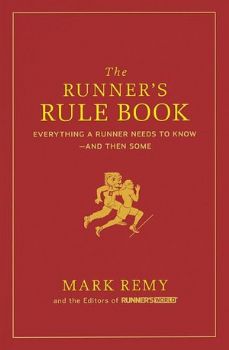 I Just got this book at the library the other day. I was aimlessly walking the aisle of the fitness section scanning book titles. This red little book just caught my eye and I'm so glad it did!
This was the funnest running advice book I've read to date!

I smiled the whole way through it and now I want to go run .... follow the rules and too bad it's not raining.
It doesn't matter whether you're an aspiring or seasoned runner you will enjoy this really fast read, trust me, I know what's good.


Nikki :)
running.about.com/od/run
ningbooksandmovies/gr/runn
ersrulebookreview.htm