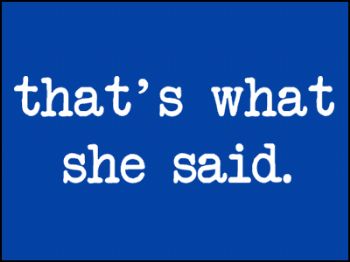 I totally forgot that my SparkFriend PARASELENIC's page is private! So I have taken the liberty of quoting sections of her blog post below:
---------------------------
Okay, so for the last half a year or so, I've been involved with a program here on sparks: BLC. It's a 12 week gig, which reapeats 3 times a year (with a 5-6 week break in between each session, generally) where you get assigned to a team of approximately 25 people (give or take), and it works similarly to the Biggest loser challenge on tv-- your team works to support each other, you work on challenges together, and there's an element of friendly competition with other teams. It's thread based, and requires frequent, regular check ins on sparks-- every day is encouraged. There's no crappy eliminations or anything like that, but there is super support, super motivation, and lots of good ideas to keep you sparking.
It's a really fabulous way to get inspired, stay motivated, and keep yourself on track. I don't know why it is, but if I'm challenged to work out every day for 20 minutes with a team, vs. challenging myself to work out 20 minutes every day-- I will sweat hard for my team and eat cheesy poofs in front of the tv if it's just myself.
Some other cool things about BLC:
*It's free.
*You are put on a team with a variety of other folks, from all disciplines/walks of life/ and dietary-nutritional beliefs. This permits you to get new ideas on how to zest up your own diets, to try new exercises, and, in some cases, reaffirm your own dietary/activity assertions when your plan doesn't jive with someone else's. With that being said, I've formed some very meaningful relationships with folks, some of whom come from backgrounds and who follow diets that make me spitting mad with how unscientific they are-- but that only makes the relationship that much more rewarding, as I'm learning how these things that won't work for me work for others.
*Anyone can join. It's open to all sparkfolks, you just have to be willing to commit to 12 weeks of regular activity.
*You will be supported. As many of you know, I'm a staunch atheist zealot, and I'm danm opinionated. I have folks from the opposite side of the spectrum cheering me on in my goals to health-- which is a weird and nice thing.
*You will be called out on your sh*t. If you fall off the face of the earth for 3 days, you will get a sparkmail box full of emails of concern wondering how you are doing. Walking away from your BLC team is difficult-- they track you down and make you accountable-- which is especially useful in those valley times that we all go through, waking up one morning, feeling like everything we're doing is pointless, like we'll never get this danm weight off any why not just throw in the towel...
I have a few people on sparkfriends specifically that I think would LOVE the BLC, and really make a great member of my team, Azure Destinations.
For those that are curious, there's an informational team and mailing list so that you can get informed and learn when to register if you decide to join:
www.sparkpeople.com/mysp
ark/groups_individual.asp?
gid=50602
...
Thing 1: It is a commitment, and some work. Expect to put in some time for this-- but it's worth it.
Thing 2: It's NOT THAT MUCH extra work. I know that when I first started, I was very nervous because it seemed like a major major commitment and that I was going to fail before I started. THIS IS NOT TRUE. It seems overwhelming, but once you start, it's actually very easy-- think a once a day check in, incorporated in your regular fitness and diet routine. Every once in a while there will be a special challenge, like: find a new cardio video or activity you like, try it out, and post a review here" but that's only a little more time from your regular duties, and it's not critical to your success with your team. (Note, if you want, you can totally devote yourself to it, checking in every hour, taking part in every single element, going over and above on all the things-- but that's a personal choice, not required.... ) I have days where I spend beaucoup time, and days where I don't even check it-- THERE IS FLEXIBILITY, even within your expected commitment.
Thing 3: YOU WILL FEEL ACCEPTED AND SUPPORTED. Y'all know me-- I'm rather prickly and rage-ful and very much not your SAHM christian homeschool individual, and I fit in just fine. If I can be a part of this, feel supported and accepted, well, any one of you would be perfect!
I'm full of answers, and even if you're just a little curious, please join the mailing list. It's a really good program that has helped me immensely to keep sparking, even in the down times.
...
It's seriously awesome.