Friday, July 19, 2013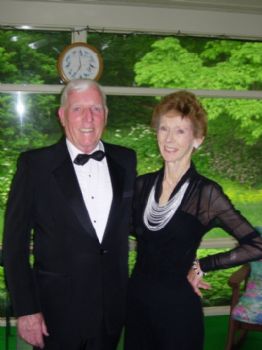 This is my 82y old mother. She is a dynamo - she lives independently, is mentally sharp, drives like a 16y old boy, loves dancing, loves gardening, does tons of volunteer work, and has never been overweight her entire life. She has no understanding of struggles with weight, as she is a size 0 and eats like a 300 pound man. She was blessed with the metabolism of a hummingbird - but she didn't exactly pass that on to her offspring. My next older brother and myself came closest - but have still battled moderate weight gain as we've aged. My sister and oldest brother got screwed, and inherited by dad's metabolism, Mr. Type2 Diabetes.
I always joked that my mother would dance on our graves, and my siblings agreed. Her mother lived to age 100, and up to age 81, my mother never had a health concern beyond the occasional cold. A year ago, though, she was diagnosed with lymphoma and myelodysplastic syndrome - unrelated issues that each make treating the other more complicated. Fortunately, to this point she's suffered only occasional, temporary symptoms and has responded well to treatment. Sometimes, it can be hard to believe she is sick at all. But her ultimate prognosis is not good, and her doctor tells her to make the most of everyday, since there is no telling when she might progress to the point when treatment no longer helps.
She is one reason I am committed to this weight loss program. I want her to last image of me to be one I am proud of - fit, strong, and active. I want to achieve this goal in her lifetime. And I want to be able to keep up with her while I still have the chance to have her in my life!