Hula Dash 5k-Came in Last
Friday, July 19, 2013
I came in last for the Hula Dash 5k. It's okay, because I think it'll be a good benchmark for future reference.
This isn't a before/after blog. It's a right now blog. I (exhaustedly) jogged and walked the mostly flat course in morning mugginess/humidity that is not very much like typical San Diego. In light of the extreme weather that so many people are facing, it's hardly worth mentioning, but I'm sure it slowed me down a little. More than that, my general lack of consistent exercise is what really left me behind. I was very lucky that Heather agreed to do this with me, and was sweet enough to run back toward me when she got too far ahead.
Mostly, this is a picture blog. A right now blog. The inaugural event only had about 30 attendees. The photos were done by the organizer's friend and uploaded to Facebook for free. There's nothing quite like abundant, mostly candid photos by someone who isn't concerned about only showing you the most flattering ones. ;)
Invaluable.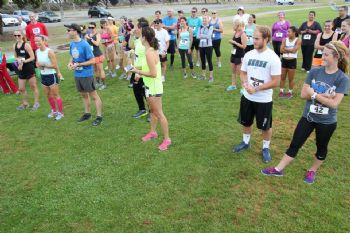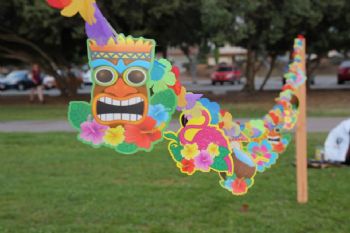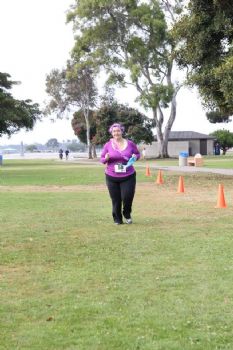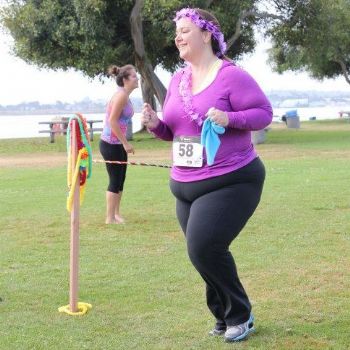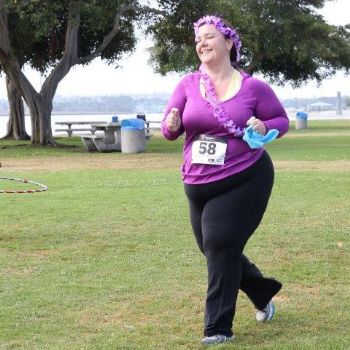 I was kind of faking the joy - because it was hard running in at the end, and the cheering by everyone else for me, the last person, made me laugh, but also made me a bit embarrassed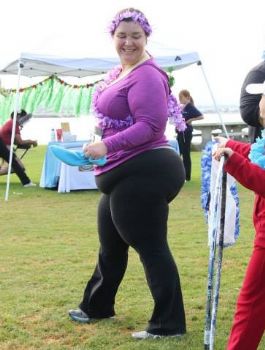 .