Friday, July 19, 2013
Today started out great. I got out of bed this morning and about fell flat on my face. My calves are hurting! So not too much exercise today. Made it a point to try to walk a little extra and did two of the SP Yoga videos to try an stretch it out. I should feel better tomorrow. I have midterms tomorrow and one is scaring me. Hopefully I will do well and I can keep a positive outlook for my four day weekend. After working so much these past few months I have really been looking forward to some time off. Today I did well again with eating.. this having to take a picture of everything I eat is really helping me stay on top of everything.
Today I switched up breakfast woo! I had a plum, a few pita crackers, and some black coffee. I know my breakfast may not look like much but it beats what I was eating before... nothing!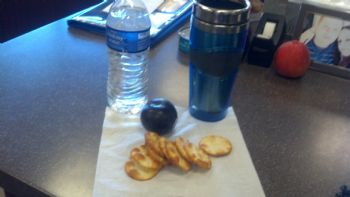 Had a quick morning snack. I bought these on clearance last night. Holy. Cow. These are yummy!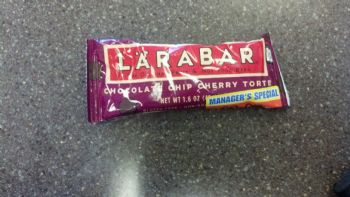 Lunch was similar to yesterday. Trying to use up what I had at work before my long weekend. Today was a romaine with tuna and lemon. A side of baby carrots with fresh homemade salsa from one of my customers.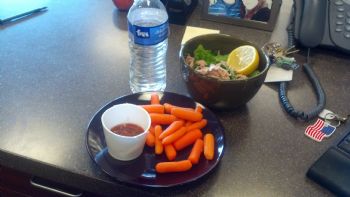 A quick afternoon snack today of a peach.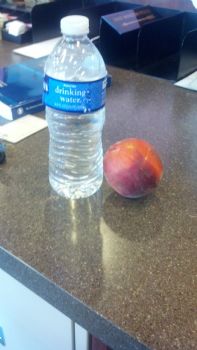 Tonight for dinner I made one of my husbands favorite recipes. He loved the buffalo chicken fajitas from Chili's. Of course they are breaded, deep fried, slathered in sauce among other things. So a while back I started making a lighted up version at home. I used grilled chicken with Frank's Buffalo Sauce (I really do put that on everything!). We use fat free sour cream, a little bit of shredded cheese and portioned out ranch. Very easy to make as well! I didn't have anything but white tortillas so I only used one and ate the other "insides" sans tortilla. Of course gotta have the veggies on the side!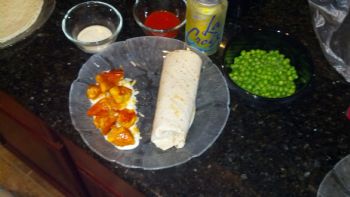 Tonight I will have a sugar free popsicle and call it a day. Hit all my nutrition goals other than fiber. I was only two grams shy! Totaled in today at 1,259. I weigh in tomorrow so we will see how much progress I've made in the two weeks back. I know I will need to start exercising a lot more but baby steps!