Parking Lesson
Thursday, July 18, 2013
I'm teaching my son to drive. We worked on parking today.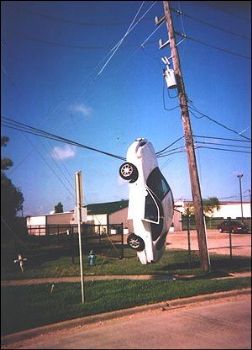 Day 25 of the Spark Solution
Breakfast: Quick and Easy Granola with a fresh peach
Exercise: 100 minutes walking up and down hills
Lunch: Quick Chicken Enchiladas
Dinner: Slow Cooker Salsa Chicken with baked Tostito scoops. This was a new recipe for us, and we loved it. I ate it with chips, but will probably put it on rice next time. Son and hubby ate a serving with chips, and a 2nd serving wrapped in a tortilla. 2 thumbs up from everyone.
Exercise: Evening walk around neighborhood with hubby.
Snack: cantaloupe with frozen vanilla yogurt