Did you ever stop to think about all the items, housewares, dishes, pots and pans, and just plain gadgets there are in the average kitchen? I had to start thinking about it pretty hard today as I went there to stock up on "necessities" for our temporary trailer that we'll be living in the balance of the summer and on into fall.
OK, coffee pot a must for me! And of course, coffee filters for it. DH likes to use the instant stuff, but I'd skip my coffee completely before I'd go for that, to each his/her own taste. I had already bought a set of silverware and we have extra cooking spoons and spatulas in our other home, so now I'm seriously thinking of what all I had in those drawers that went up in smoke. Plastic glasses for iced tea, water and stuff. Potato peeler, can opener, dish towels, hot pads, baking dishes, measuring cups and measuring spoons. A new bed for my dog, a litter box for the kitties, litter, treats, and food! I'll bring my small hand mixer from home until the house is finished as I don't think I'll make a lot of cookies and stuff. I'll also steal seasonings from our other house. Some things I will just "do without" until I at least know what color the walls and other things will be for sure.

After two hours of shopping I was confused, worn out and not sure if I had remembered everything or not. Was it fun? Yes and no. It all seems like a huge undertaking and at times I wear myself out just thinking about it. Then the lady who is handling our construction loan sent me an email of all the financial info she would need fax'd over. There were at least 20 items on there! I have about 80% of that done, and what a headache that was!
I'm thinking in this temporary house of ours I can do without a bedspread, matching towels, etc. Some stuff needs to wait until I start making final decisions on color and other considerations. Whew! I was really looking forward to all this, but now I'm starting to just be worn out..........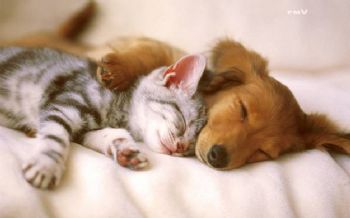 by the way...... my cats act like they were doing me a favor to come with me when we escaped from the fire......
Luci and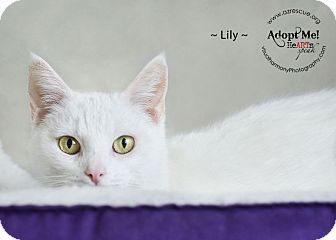 Angel
but Amber was thankful and thrilled that we took her along!