Today is TnT Thursday. No, Iím not talking explosives!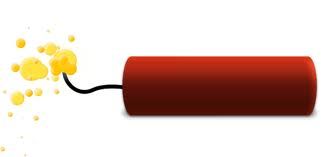 Iím talking about fitness BLC22 style. TnT is a ďTone 'N' TightenĒ fitness challenge.
So what was my exercise routine today? Well, thatís kind of what I frequently ask myself when faced with the need to work intentional fitness into my daily life at home. No, I donít belong to a gym or attend any classes where someone else figures out what I need to do or leads me in exercise. I donít have a personal trainer, although I would love to have Coach Nicole over any time to put me through a workout.
Itís just me, myself, and I trying to do the best I can to move my body into a slim, fit, and healthy state. Sure, I have fitness DVDís, including Coach Nicoleís, and access to so many great resources from SparkPeople and the wide world of the web at my disposal. But suppose I want an exercise program tailored to my needs, my wants, my available equipment, and my fitness goals?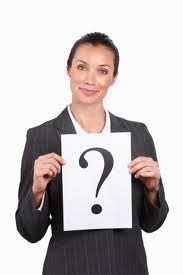 Well hereís the good news that took me over a year Sparking to discover! SparkPeople has a personalized Workout Generator! Yes! Did you know that? Today I tried out this SP feature to meet my BLC22 TnT Challenge.
It was so easy! All I had to do was answer 4 simple multiple-choice questions:
1. What is your fitness level?
2. What type of workout do you want?
3. How much time do you want to spend working out?
4. What equipment do you have for your workouts?
Abracadabra! After answering that I was a beginner wanting a full body workout for less than 30 minutes and using my stability ball, The Workout Generator Search Results presented me with three workouts! WooHoo! Guess what? I did all three!
Now hereís the thing with my workout today. I recently developed some issues with my upper back resulting in pain in my left side neck, arm, back, and chest. Donít worry, itís not heart related. I spent a night in the hospital last week for testing and observation. My ticker is good, my back not as much.
My goal was to earn the maximum points on todayís TnT challenge. Movement and exercise relieve my pain; sitting and lying for any amount of time intensify it. I am on a muscle relaxant and Advil, but was discharged with no restrictions on my activity. I like the extra support the balance ball provides to my body, specifically my core including my back. I was introduced to the balance ball years ago while doing physical therapy for a lower back injury.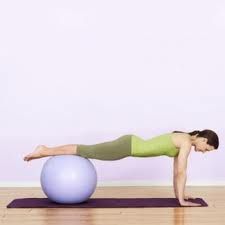 So today I had to be very cognizant of my form, any pain I might experience, and my breathing. I paid particular attention to my neck, shoulders, and back. And as we all should every time we work out, I warmed up before and cooled down and stretched after.
I had a ball with my ball! The three workouts included a Beginnerís Ball Workout, a Ball Workout, and Ball Challenge. They consisted of a combination of the following all done with the stability ball:
Upper: Pushups
Core: Back Extension, Crunches, Clamshell Crunch, Slow Swimming, Pendulum
Lower: Wall Squats, Bridges, Hamstring Flexion
I made some modifications to meet the guidelines of the BLC22 challenge. The Workout Generator indicated sets of 15 reps. BLC guidelines are 10 Ė 12 reps. Easy modification! What was my success? I got through all three workouts in 60 minutes. I was working, yes, but not struggling with effort, form, or control. Only one exercise caused me issues. I was only able to do one set of pendulums. That movement was definitely challenging. I heeded the warnings my upper back began issuing.
Afterward as I was cooling down and stretching, I had that wonderful feeling of accomplishment that comes from a good workout. I enjoyed the exercise, I met the challenge, and I had a ball! BLC22 TnT success!!!
If like me, you are unaware of the SparkPeople Workout Generator, check out the link below. It may be just what you are looking for!
www.sparkpeople.com/reso
urce/fitness_plan_generato
r.asp