Granted, this is not my original idea, but this is my reply.
~ ~ ~ ~ ~ ~ ~ ~ ~ ~ ~ ~ ~ ~ ~ ~ ~ ~ ~ ~ ~ ~ ~ ~ ~ ~ ~ ~ ~ ~ ~ ~ ~ ~ ~ ~ ~ ~ ~ ~ ~
Here's what I have learned:
It has been neurologically proven that simple carbs and sweets trigger the same regions in the brain, in the same way, that heroin and other strong drugs do. So, especially for someone who already has proven addiction issues to drugs or alcohol; they often simply switch to sugar or fat (fat also triggers insulin, not just sugar).
I know I have an extreme sensitivity to sugar. When I was a teenager I used to literally and completely pass out about an hour after a piece of pie alamode. Literally would be laying on the floor from low blood sugar. And testing showed that first my blood sugar would go so high as to spill over into my urine, and then the insulin reaction would hit it so hard that I would develop hypoglycemia and pass out. This also would happen about an hour after eating, say an apple, alone, without it being after a meal.
At that time I did not YET have addiction issues. It was rather hard to give up sugar but I did so and lived very happily without it for 3 1/2 years; no cravings for it even when I'd be offered it. During that time I seldom even ate fruit (only during fall harvest). And I stayed 'naturally' thin.
Then I got remarried and went back to eating sugar occasionally. I found that even ONE cookie a couple of times a week so messed with my insulin, that I would gain weight. Remember insulin is the FAT STORAGE hormone. Then later when I started really hitting the sugar I developed full out addiction to it, AND really got fat.
Since then I have quit sugar several times; once for a year again. And I got slim, and as long as I didn't touch the stuff I had NO cravings. But, even a little of it would cause such severe cravings that I would go into a sugar binge. I do NOT believe that this happens because of 'restriction' but due to the parts of the brain being triggered, that are triggered with any addiction. AND THE PROOF IS… that even when I never try to restrict, and I (DO CURRENTLY ALLOW) myself to have sugar, my sugar consumption just keeps escalating and escalating (just like a drug addiction), and it takes more and more to have the same effect, and then there comes a time where I am so deep into my sugar addiction that it is pretty much all I am eating. And, when it is to that level I even dream about it every night, because those few hours are apparently too long for me to be without my (addiction) ie, sugar.
I do believe there are psychological factors with the binge eating (as with any addiction), but the fact is, when the addiction centers of the brain are being triggered in a proven (especially in an addictive type person) then all the efforts to 'have SOME' will always lead to binge behavior. Cause you simply cannot feed an addiction 'a little' and then expect to keep control of it. I will admit that there are people who can do this, but then I would seriously question if they themselves were ADDICTED, or simply overindulgers. For myself, I know I am ADDICTED. Why else would someone with heart failure, keep eating this way and keep gaining weight, when my heart is emotionally breaking over it cause I know I am killing myself with this?
I have been through this enough times and enough ways - including allowing myself to have the stuff for very long periods of time, to know how I am, and to know that if I am to ever succeed, it will require total abstinence. For me, this is not about 'trying to restrict' triggering binges. This is about indulging in sugar AT ALL, triggering my binges.
~ ~ ~ ~ ~ ~ ~ ~ ~ ~ ~ ~ ~ ~ ~ ~ ~ ~ ~ ~ ~ ~ ~ ~ ~ ~ ~ ~ ~ ~ ~ ~ ~ ~ ~ ~ ~ ~ ~ ~ ~
Here's some links explaining why:
www.examiner.com/article
/some-foods-are-addictive-
according-to-mri-study
Some foods are addictive.
www.youtube.com/watch?v=
2G_iCmqN_5o
Myths, Facts and Clinical Applications for Food Addiction - Diana Keddy
strongbravehonest.wordpr
ess.com/2013/06/24/why-eat
ing-everything-in-moderati
on-does-not-work/
Why eating everything in moderation does not work.
eathealthyandthrive.word
press.com/tag/american-diet/
Ending Food Addictions
www.all-the-news.com/hea
lth/is-complete-abstinence
-ca-from-junk-foods-too-extreme
All The News: Is Complete Abstinence (CA) From Junk Foods Too Extreme?
www.three-peaks.net/anne
tte/Overeaters.htm
Overeaters Anonymous
scholar.lib.vt.edu/these
s/available/etd-05092002-1
43548/unrestricted/Dissert
ation.pdf
This is an extremely long article covering Overeaters Anonymous and various eating disorders, and accompanying information.
I googled: moderation or complete abstinence from trigger foods.
There are articles for each line of thinking, but since I have to deal with only me, that is what I focus on. Each person has to find their own way, and I am not about to dictate to anyone what their path is, or which is the 'right path' - except to concentrate on what is 'right' for me. You may find another path that is 'right' for you. Or perhaps you haven't yet found your path.
All any of us can do is speak for ourselves, what is right for 'us' personally.
~ ~ ~ ~ ~ ~ ~ ~ ~ ~ ~ ~ ~ ~ ~ ~ ~ ~ ~ ~ ~ ~ ~ ~ ~ ~ ~ ~ ~ ~ ~ ~ ~ ~ ~ ~ ~ ~ ~ ~ ~
An anecdotal saying often conveyed in OA meetings is that
"When you are addicted to alcohol you put the tiger in the cage to recover; when you are
addicted to food you put the tiger in the cage, but take it out three times a day for a
walk."
~ ~ ~ ~ ~ ~ ~ ~ ~ ~ ~ ~ ~ ~ ~ ~ ~ ~ ~ ~ ~ ~ ~ ~ ~ ~ ~ ~ ~ ~ ~ ~ ~ ~ ~ ~ ~ ~ ~ ~ ~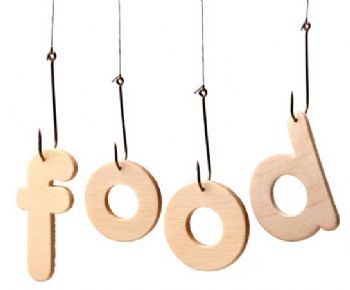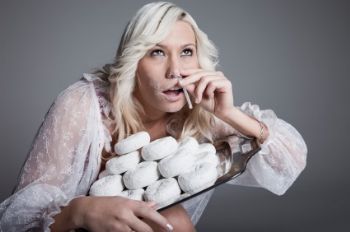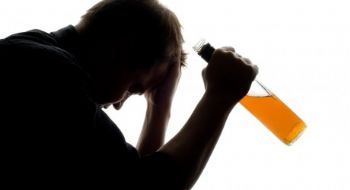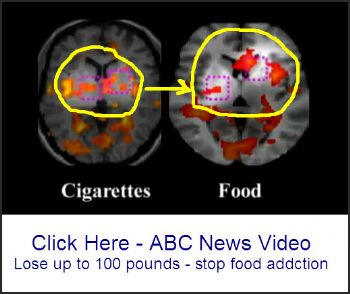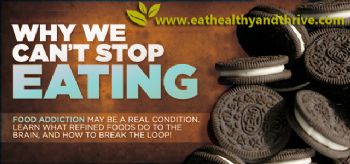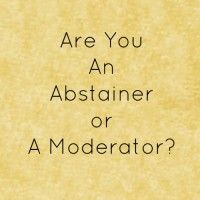 ~ ~ ~ ~ ~ ~ ~ ~ ~ ~ ~ ~ ~ ~ ~ ~ ~ ~ ~ ~ ~ ~ ~ ~ ~ ~ ~ ~ ~ ~ ~ ~ ~ ~ ~ ~ ~ ~ ~ ~ ~