Well kind of. I still need some bigger rocks to cover the rest of the liner, but that has to wait till I save up some money.
So here are the pictures. .......
This is what we started with.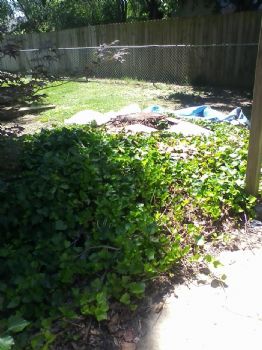 Then we had the stump ripped out of the ground with a backhoe. That thing was massive! (The stump, not the backhoe.)
So we where left with this mess.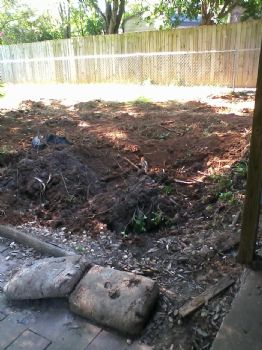 Now the fun part .... we get to dig! But thankfully the dirt was all ready loose from the backhoe. He dug up the whole area for us and buried all of the extra roots where he pulled the stump from. (He being the backhoe guy.)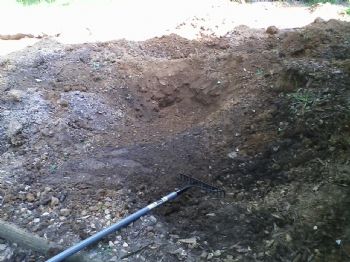 now the boring pictures ..... oh wait .... they have all been boring so far! LOL!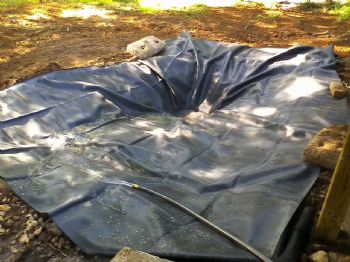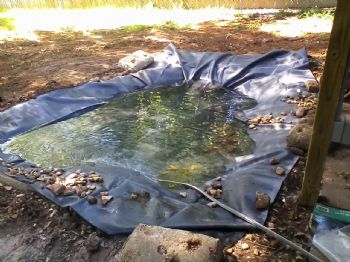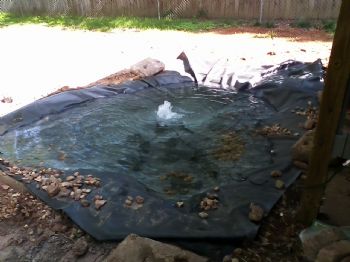 This one I was deciding on where to put the all of the plants. Yes that is a tree in the wheelbarrow. It was planted in an old preformed pond liner where the pond is now and I wanted to save it so I put in the wheelbarrow. It's didn't seem to mind living there for a couple of months.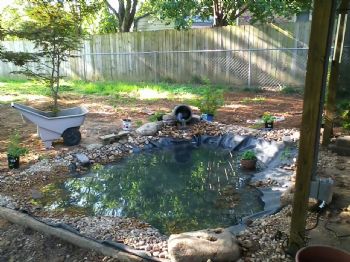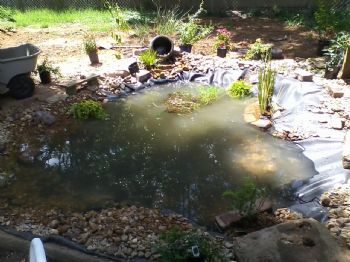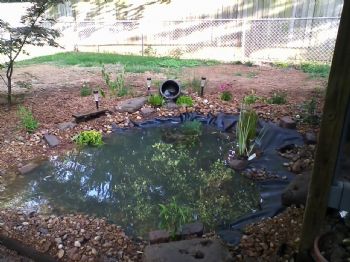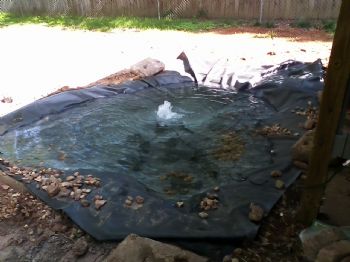 The fountain is a pot that has a flat side and a hole drilled in it. No I did not make. Lowe's for 20 bucks!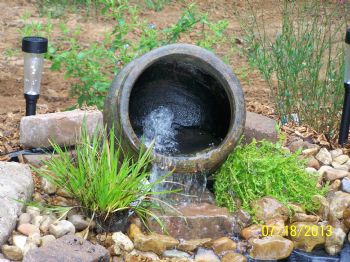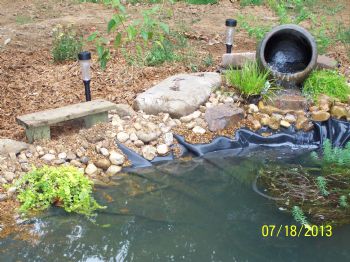 And my two residents. The orange one had been living all by itself for years in a little preform pond, not the one that the tree was in. I didn't even know it was in it till I started draining it to get it out of the workers way. It was where the pond is now.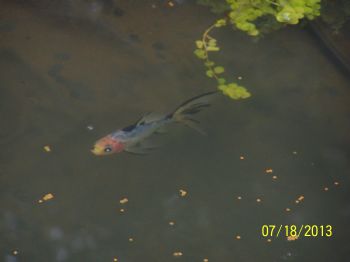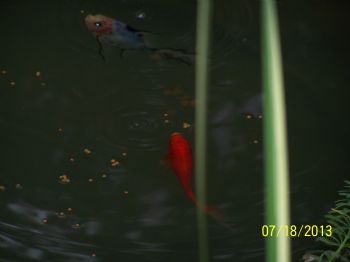 Even though it's not done, I am loving it. We almost weren't going to do this. Was going to give the orange fish away. But hubby and I both like the sound of water while we're chilling on the patio and I wanted something for the birds and squirrels. So we did this. We went to a place that installs koi ponds and they said that a pond this size would cost around 5 thousand. $5000.00 ??? That was half of what we spent on the repairs to the house!!! So we did it ourselves and only spent $500. (not counting having the stump removed. ... that was 300) So I'm thinking that we did good. .... No I'm thinking we did GREAT!! I still need the rocks and I'm thinking they're going to cost around $300, but that is still way under the 5 thousand!
I hope I didn't bore you too much with all of the boring pictures.
Have a blessed day!

Becky