Thursday, July 18, 2013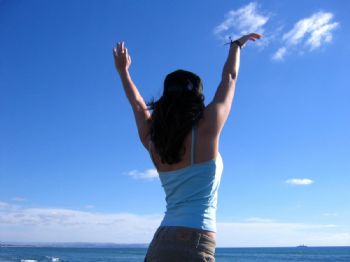 Iím at a point in my life where, although I appreciate how important exercise is, I am absolutely unwilling to do any exercise that isnít fun and doesnít make me feel great. Itís taken me many years to arrive at this attitude. Iíve suffered through lots of tight leotards, gyms I didnít feel comfortable at, countless leg lifts and sit-upís, weird and expensive exercise equipment and Tony Little exercise videos (need I say more!?!).
Over the years, Iíve gone to great lengths to get fit. I did it because I felt obligated to - some ďexpertĒ or another told me that I should do THIS or THAT in order to get the body I wanted - and I have to admit that most of the time, it was drudgery, fueled by nothing more than willpower. When I gave up on it (as I inevitably did), I assumed that ...
(Read the rest of this post at SiciLean:
www.sicilean.com/2013/07
/when-willpower-is-not-eno
ugh.html
)