Eating habits.
They differ greatly among people, based on age, family background, culture, profession and anything else that shapes our attitude towards food throughout our lives. But the mindset under which we make our choices as to when and what to eat puts us in four big categories.
1. The small minority of people who eat whatever they want, whenever they want and it has no effect on their scale or their body analogies. (If you think they don't exist, I'm sorry to disappoint you but they actually do. I have two, maybe three examples of people who actually prove it.)
2. Those who eat whatever they want, whenever they want and it has a huge, catastrophic effect on their scale, their body analogies and their health. But they don't care or they don't realize, even though I've always had a hard time believing this one.
3. Those who have been or have got close to category number 2 and they have decided they don't like it. So they spend their lives interchanging between periods of trying to stay away from this state - with strict, depriving diets - and periods of the exact opposite.
4. Those who have also decided they don't want to belong in the number 2 category but are trying to master another way of doing it. A life led by moderation, good choices and exercise.
I've made a fully-conscious, fully-realized and responsible decision that I want to belong to category number 4. Accepting all the challenges and difficulties that come with it.
But sometimes life gets in the way.
Sometimes we get over-burdened by many things in our life and then, all of a sudden, anything difficult, anything that requires our commitment and hard work feels like a burden, too.
And even though your mind knows that you want to be a category 4, you've felt the disastrous effects of being a category 3 and you've worked hard to stay away from category 2, your heart just wishes that you could become a category 1 just for once in your life.
And if you happen to live close to people from this category, you feel jealous. You feel tired of having to try to stay away from every food temptation they can guiltlessly enjoy.
Call it emotional eating, call it need for bingeing, call it tiredness or exhaustion from excessive effort, call it whatever else you want, it usually all boils down to one simple truth.
Something is eating you and you're trying to eat it away. Period.
This has been the case with me lately. My eating has been poor, to say the least. I've slacked with exercise (not completely, thanks to the streak that I didn't want to ruin). I've felt completely exhausted by the continuous effort. I've been trying to hide it. I've been pretending that it's not happening.
But at some point we have to be honest with ourselves.
The only one who will feel the consequences of my actions is myself.
And myself is the only one who can strike back and find a solution.
If for any reason you've found yourself on the same boat lately, stay tuned. We're about to recharge our motivation.
Starting by the most important reason to keep ourselves going.
Our progress.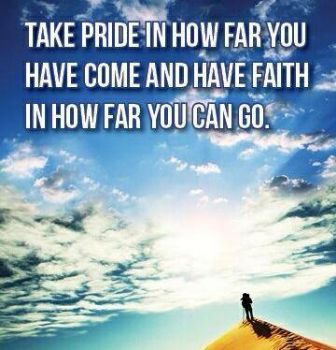 Whether you've made one step or a thousand steps forward, progress is progress. And just the huge amount of effort that was required for this first tiny step is a good enough reason to keep on trying. If you think your progress is non-existent, think about this: You're here right now reading this, trying to find motivation to continue instead of following the easy road of giving up. Changes in attitude are the most important kinds of progress.
So, let's focus on the usual suspect for any off-track actions we make. Food. There are a few important things we have to remind ourselves of.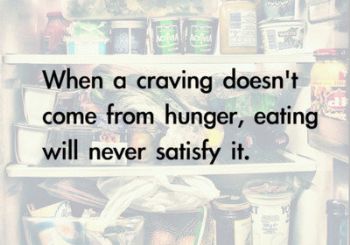 It's not what we eat. It's what's eating us.
Let's focus on the real reasons we've been derailed from our healthy habits and try to resolve them without the easy comfort of food. And if we can't find any solutions, then food is definitely not one of them.
Have you eaten some really bad stuff lately? You can hide it from everyone else but not from yourself.
There's a reason why we've chosen to stay away from this kind of food.
There is a place for junk and a place for food. Let's not mistake one for the other.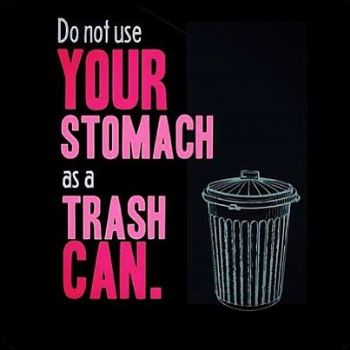 We have realized by now that our health greatly depends on what we put in our mouth. And we want to be healthy, don't we?
So, let's get rid of food we don't need.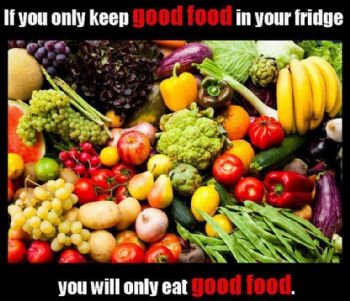 And if you feel that you've recently been a complete failure with all of the above, there's no reason to continue being one.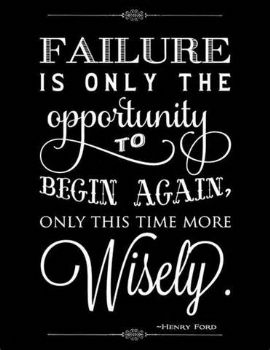 Now the exercise part. Yeah, I know. When you feel you've messed up with food, how can you find the energy to work out? It's just soooo difficult!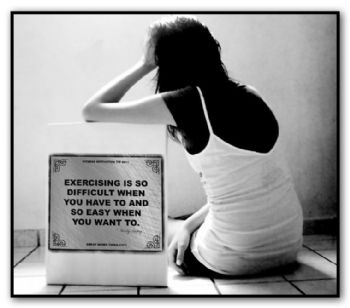 Remember! Nobody forced you to add exercise to your life. Nobody is making you do it.
YOU are the one who decided to make it part of your life. And there are hundreds of reasons why you want to.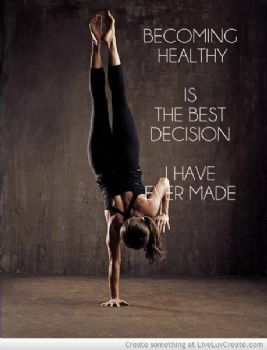 Nothing feels as good as strong and healthy feels. And exercise is key to this feeling.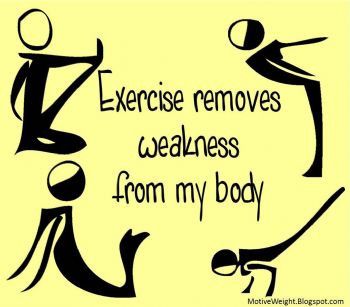 You feel you haven't exercised for ages and you're in such a bad shape that you won't be able to achieve much? So?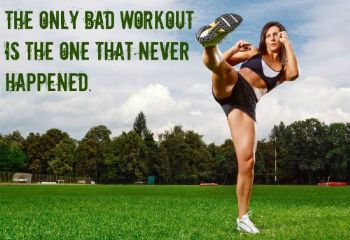 I know it won't be easy. You'll probably sweat and feel out of breath and uncomfortable. But this is bearable compared to something else.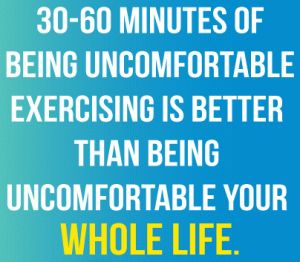 Anything counts! Even a short walk or a 10-minute workout. So stop delaying it and go do it now!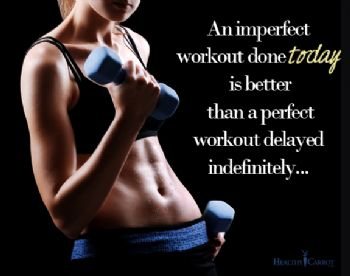 Think about the person you'll be on every next tomorrow, if you make the right choices on every today!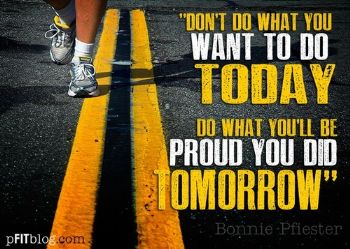 You'll be facing the same choices every day. And mind you! You'll find yourself on the same off-track path many times. You'll lose your way and get derailed many times. There will be days when you'll feel you're dropping down a deep, dark well. You'll be feeling the bottom coming closer and you'll have no way of stopping your fall.
Look around you! There are stepping stones everywhere. Sparkfriends, workout buddies, non-scale victories that you're proud of, streaks that you want to keep alive. Grab them and don't let go until you find yourself up on the surface again.
Is it easy? Of course not.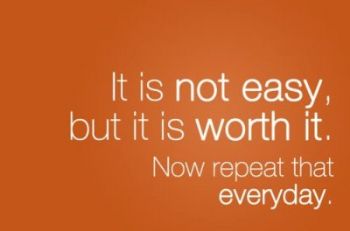 Does it get easier? No. Never. It will always be hard. But what isn't?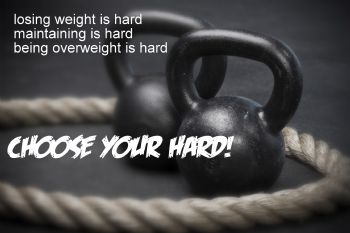 Make your own choice. And choose the one that is worth fighting for.