Tuesday, July 16, 2013
Talia Joy Castellano Dead: Inspirational YouTube Star Dies After Six-Year Battle With Cancer. The girl was on Ellen a lot she became a Cover Girl thanks to Ellen and she could do makeup like a pro. So sad she was so ill and fought for 6 years. Yet she was so sweet and kind and uplifting.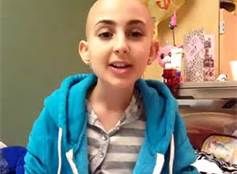 My blogs are so sad lately too many loses.