Monday, July 15, 2013
We are officially into the second half of the 30 Day Summer challenge! ( because one of the participants is in Australia and is ahead of me! LOL)
So excited, remember that book "Invisible " I recommended?
Well the author just "freinded" me on FB! How cool is that!
Please report your day 16 stats here!
LET ME KNOW HOW IT IS GOING and what do you plan to tweak to make the last 15 days better than the first?
HUGS TO YOU ALL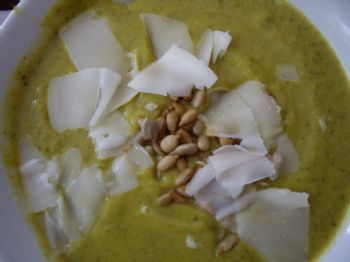 Broccoli soup! YUM!