Monday, July 15, 2013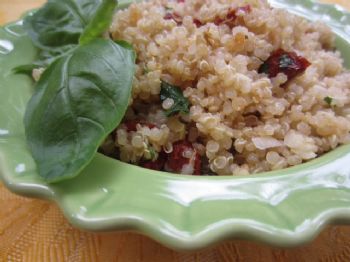 Hello, my Cleansing Friends,
I hope that you're feeling great, now that you've completed one week of this gentle, whole foods detox. If you've been starting your day with your glass of water with lemon and you've included lots of fresh greens in your diet, you've begun the process of shedding toxins. This week, we'll add a couple more steps to your regimen to help speed up the cleansing process...
(Read the rest of this post at SiciLean:
www.sicilean.com/2013/07
/mind-body-cleanse-week-2-
cleansing-grains-recipe-qu
inoa-pilaf-with-sundried-t
omatoes-and-basil.html
)