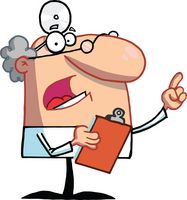 I went to my quarterly doctor's appointment last week and everything is fine. Today though I got up from my computer and my newly diagnosed arthritic knees hurt.
I thought about that and instantly thought about how losing weight would make them better, etc. and following that train of thought realized that I have the younger me's notion that I can "fix" things by living right. When I was younger I was use to getting a cold, flu, "sick" and eventually it would pass and you'd be back to health and move on. But I keep forgetting that being in my 60's is not like that; I get a cold out of "nowhere" and it lingers or turns into bronchitis (which I'd never had in my life until last year) and messes with my asthma, etc.
I could work very hard, lose some weight but there would still be days I would get up from the computer and my knee would hurt. I can't fix the arthritis, only maybe make it feel better.
It's hard to learn and even harder, if you have had a relatively good life to learn from adversity, pretty much the only effective way one can learn. If everything is okay, if you get a cold and it goes away in 7-14 days, you "learn" that colds are no big deal and go away in 7-14 days. Nowadays I often can't tell if I have a cold or something else! I didn't "train" for this getting older stuff!
Is it just me or do other people worry they might overlook a heart attack because it can have vague feelings, especially in women, of indigestion or jaw pain, etc.?
I wish I had been taught about myself and my body; had been encouraged to explore what I wanted and why and not been given such a "general" education. Yes I can do arithmetic fine but no one figured out I was still counting on my fingers in my 20's and I'd have trouble balancing a checkbook (but love/do well in accounting :-) and that my "F" in high school math (that I talked the trig teacher into giving me a D-- instead) wasn't about laziness and failure to "apply" myself.
I don't think it is my parents or some other person's "fault" I didn't learn these things and/or that I now weigh 140 pounds more than I did in college I'm just saying that I don't think we are looking at or approaching the right questions, problems, ways of going about things?
I feel like a statistic, even though we work hard to not allow ourselves to be treated as such. Everything is geared to weight loss, maintenance, exercise, 8 glasses of water, some of this, not too much of that, "balance", but without any clue where one's individual fulcrum is? I can swim against the lemming tide of TV/advertising, the "majority" or "society" and be Myself, a strong individual, but how much is that going to cost me?