Ouch
Monday, July 15, 2013
Yesterday I went for a walk with a Meetup group at the Kenilworth Aquatic Gardens. It's a botanic garden of only aquatic flowers. It was really neat -- I've lived in the DC area for 8 years now and never heard of the place. They have a short trail there, too, which the group walked after an hour of looking at the pretty flowers.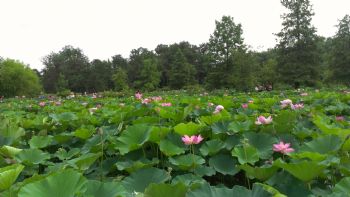 After lunch, my friend came over and we hung out at the pool in my building. It was fun to catch up with her and to beat the heat of the day.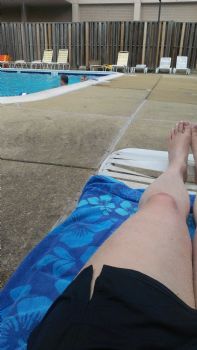 After she left, I made my lunch for the work week and then made dinner. Sometime after that, I started to feel a little pain to the left of my shin. I rested my foot on a pillow with a cold pack. The pain seemed to move up to my knee. I wonder if I did something when I was swimming? It's not like I was doing much more than treading water and moving from one side of the pool to the other! This morning, I still feel a twitch of pain shooting down my knee; it is on the left side of my lower right leg. Weird, right?
I will take it easy today, not go to step aerobics as I had planned

, and hope it gets better quickly!
The weird thing is that right around this time last year is when I sprained my ankle. There's something about mid-July and getting injured...