Photos can be misleading even when not "photoshopped"
Monday, July 15, 2013
I've explained my temporary absence from SP in my last blog entry.
When I took this photo in Bucharest, Romania. I was so excited to see such a large symbol of our children's university (Virginia Tech) in this unusual location. It was even in their bright orange color.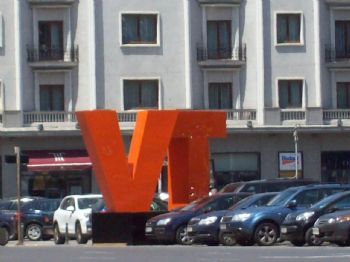 I wasn't totally surprised because I had seen such a reference once before while traveling.
In 2011 while touring the ongoing excavation of the Terrace Houses in Ephesus, Turkey,
This sign was prominently displayed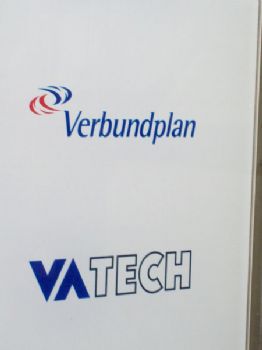 Virginia Tech provides funding and archeology students for the project.
So I asked our Romanian guide what VT was doing here. "Oh no" she laughed, "you're looking at it from the wrong side. That's our TV station"
Yes, things are not as they may seem at first. This reflects the history of the Balkans, the region we were visiting. What actually happened in their history depends on which "side" you're talking to.
Perspective changes depending on your vantage point.
Note: I mentioned that my photos are very organized. I can find any photo digitally or in print quickly, going back nearly 100 years. Too bad my kitchen isn't that organized. I can never even match covers with bowls.