Sunday, July 14, 2013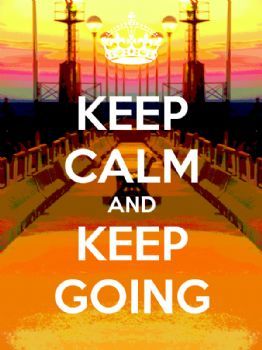 I saw this on another BLCer's blog the other day and told her I was probably going to steal it from her. (She approved.)
I like this because for me it encapsulates my whole experience of exercise. I have started and stopped so many times over the past 12 years or so. How much farther along would I be on this journey if I hadn't stopped al those other times. If I had just kept going. If I hadnt listened to the excuses I fall prey to, like:
* I'm too tired.
* It's too cold.
* It's too hot.
* It's dark out already.
This time around, I feel like I'm more committed to my journey than I have been before. To combat exercise boredom, I've been mixing up what I do on a weekly basis. I'm doing everything I can to keep myself in this race for the long run.