Saturday, July 13, 2013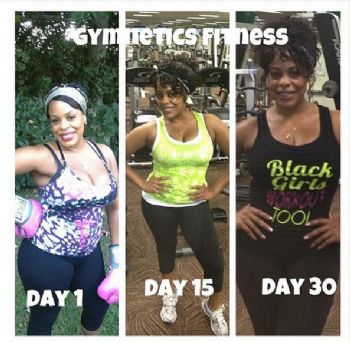 (pic of Actress/Comedian Niecy Nash and her transformation.
I am loving my Black Girls Workout Too Plan....LOVE LOVE LOVE did I say LOVE. Sticking with the plan and eating SUPER CLEAN....In 6 days I am down 5.5lbs. My water intake is great, my energy is fab and my weight is falling off. Also I do not eat after 9pm. It is amazing how when you put a sign on the frig to stay out after 9pm that it works.
I will post some pics soon. But off to the gym again today to work on arms. So glad my summer class is over and now I can really get it in. Go Tracy Go Tracy Go Tracy