Saturday, July 13, 2013
Does the Bible Say We Should Eat Grains? See this link to find out:
wellnessmama.com/2359/do
es-the-bible-say-we-should
-eat-grains/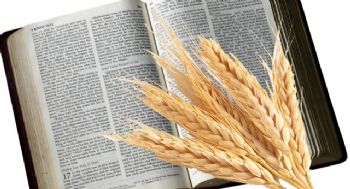 Small Snippet: "Though the Bible references grains, the grains consumed a couple thousand years ago bear little to no resemblance to the grains we consume (or don't consume!) today.
In Jesus' time, there were only three major types of wheat in existence: Einkorn, Emmer and later Triticum aestivum along with simple, non hybrid varieties of other grains like barley, millet and rye. These grains had (and still have ) a higher protein content and lower antinutrient content than grains of today."