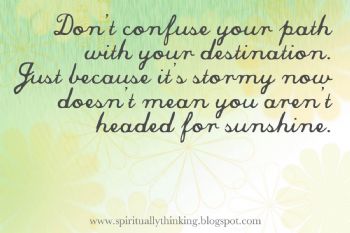 My old shrink got a new job a few months ago, and since there is an extreme shortage of psychiatrists and psychologist in our area, and there was only ONE who was accepting new patients. So, I had set up an appointment with her (several months wait). When I told my (then) psychiatrist who I had set an appointment up with - before she left, she left me with this warning, "I have NEVER recommended a patient go to her."
Well, the second appointment with the new psychiatrist started showing what my previous psychiatrist warned me about, and today's appointment showed SERIOUS issues. At each appointment she has disregarded my health issues that demand I not take antidepressants, even though I have explained to her that within days of taking any of the brands, my lungs are 'drowning in fluids' due to the drugs severely aggravating my heart failure. At each of my (so far) 3 appointments with this new doctor she tries FORCING me to take antidepressants, even though I have told her I am not suicidal, and just need help dealing with the issues I am dealing with in my life. So NOW today she spent the whole (2 long hours) trying to first force me to take drugs, and when that didn't work she tried to INSIST I go into 'Assisted Living', which just means I would go from one very controlling environment to a TOTALLY CONTROLLING environment, where they would control EVERYTHING: my money (they would take my social security and give me a $50 a month stipend for everything I might need for personal needs and treats, taxi and anything else…), control my hours to sleep, eat etc, hair washing ONLY once a week etc. When I refused she then basically gave me an implied THREAT, saying, "Well, I think you are a danger to Chuck and he to you, and I think you are a danger to yourself for committing suicide if things go rough between you two. "WTH!? I am not in any way suicidal, and have made that plain to her when questioned. In fact my depressions have really, really lessened to the point I am almost never depressed, since I am taking more and more steps to take my life back. SO, what this therapist is really doing is setting up the situation to take legal action against me to force me into 'Assisted Living', so that she can then force the drugs on me. SO, THIS IS TOTALLY ABOUT TOTAL CONTROL FOR HER.
Geez! For some reason I trigger some intense need for people to try to control me. In 2000, Social Services tried to get a court order to have me committed to 'Assisted Living', and I talked to my then therapist, who then talked with the social worker who was trying to bring the action. And, then he told me - after talking to the social worker - "This is all about control. They want to control you, and since you are so independent and not cooperating, they are trying to use the courts to take action in taking total control of you." Yep, that's one reason I have absolutely NO trust of social workers! So, after getting this information from my therapist, I called my social worker and told her, "I have secured legal advice, and I suggest if you want to continue in this vein that you secure lawyers, because I am going to legally fight it." They asked me who my lawyer was. I told them, "That's none of your business. But, if you really want to know I'll see you in court." And, suddenly they dropped it. (surprise!)And then I dropped that freeking social worker. That meant I got no more help from 'home health aid services', when I really did need some help being I was in Congestive Heart Failure'. But, if accepting (some help; ie 4 hours a week) meant having Social Services taking over my life and trying to commit me to 'Assisted Living', well, I could much easier live with a messy house than having my life totally controlled by what I considered to be a bunch of control freaks.
And, so now I have (this) shrink basically intimating that she is going to (fabricate) that I am a 'risk to myself or Chuck' when I have plainly told her otherwise. Yeah, let her try to defend that garbage in court. I will report her to the state medical boards and go after getting her sanctioned. But, geez! I really didn't need to deal with more cr#p - and another control freak - in my life!
Due to being on disability I am supposed to have a psychiatrist, but geez that shouldn't mean some absolute control freak forcing meds, or worse. After all, I explained to her that antidepressants are what caused my heart failure in the first place, and that what I have asked for is help dealing with the issues so that I can go forward in life. And, that finally my doctor told me, "That if I want to try to stay alive then I need to stay away from ALL types of drugs doctors try to prescribe." And, my health has done a big upturn since I listened to that doctors suggestion. (He was driven out of that clinic shortly after that for suggesting patients refuse drugs…)
If this new shrink had 'half a brain' she would realize that when someone like her - or social services - tries to pull a stunt like totally controlling my life, that only pushes me into NOT LEAVING HERE, cause they are showing themselves to be far more dangerous to my health and freedom than dealing with Chuck. If they had 'half a brain' they would help me deal with the issues so I could get emotionally strong enough to 'make the break', instead of trying to use FORCE, which is what my abuser has done. So when they try to use FORCE they show themselves to be no better than Chuck. And, thus they show me that I can trust no-one, and that it isn't safe for me to 'make a break' from here, because there are WOLVES like them who want to take over my life to FAR more intense level even than Chuck. (For another example of this shrinks efforts to control: after my first appointment she questioned the bus driver about what I am like. Before my second appointment - while I was sitting in the waiting room - she went out and talked with Chuck, which is a violation of ethics for her to talk to anyone else about me without my permission. But plainly she has no ethics!)
When I was 15 and ran away from home (after my father tried to kill me), social services recognized that after the my years raising my younger siblings, I was WAY too independent to do well in foster care, and that due to that need for independence, I needed to be on my own. And, I was given emancipation. I am still as fiercely independent now as I was then. I will not be institutionalized or controlled by social services, assisted living or anyone else - until the day I die.
I have made great inroads in breaking away from the extreme control Chuck has instituted the past 40 years, and I am not about to go from his control to an even more controlling situation. As I told my shrink today, "I am not going into assisted living. I want help dealing with my feelings and the issues. If and when I move, it will be an independent apartment of my own choosing, and not controlled by somebody else." THAT is when she started the implied threats.
The last 15 minutes of my appointment she closed her eyes and refused to even look at me while we spoke. How condescending! Beech! She also kept fiddling with her computer off and on throughout the whole 2 hours we had our session. I finally asked her, "What she was doing?" but I got no explanation. Actually, when I did ask her any question I got the same kind of run-around manipulation and non-answers as I do when speaking with Chuck. And, I'm supposed to trust her? Never going to happen due to how she's been! I really think that within a month or two - when she doesn't get her way at ordering me to take antidepressants and go into assisted living - I think first she will try a forced committal to assisted living, or barring that she will terminate me for refusing to buckle to her control. It's fine with me if she terminates me, cause after what I have seen I will NEVER EVER trust her. I would stop NOW except the disability dept would really frown on me doing that. But, it is coming to the point where I will be stopping and taking my chances with them. After all, I am now 62 years old. At least if I am not in assisted living I will have a chance of staying alive.
At the end of my appointment today, I told her, "The day of my next appointment I have been offered a 'Senior Day Trip' on the bus, and I think that would be good for me, and a lot more fun than coming here for 2 hours." (wink, wink). She agreed. Things are very chilly between us. It doesn't hurt my feelings at all. I just think she's a beech.
When I got home I asked Chuck to baby-sit my dogs on the day I take the 'day trip'. I could leave them in my apt but when I do he tortures them by frequently knocking on the floor and setting them off. So I thought it would be less stressful for them if he would baby-sit them. Well, as usual, he cannot stand for me to go anywhere without him if he can help it. So he suggested HE would drive me down there, and we could be together. I just straight out told him, "I am trying to make my own life away from you. I want some distance. If you won't allow that then I (will) move. Cause I am 'done' with you and your cr#p." So, he said, "Well, you can go on the bus, and I will drive down there myself." And, I said, "No. You will NOT be shadowing me. If I learn you went down there the same day I did, I am done here! I am gone! And you will pay the consequences for your refusing to let go at all." So, then he said, "Ok. I won't go there. But, I won't baby-sit your dogs. I will go to another city on the day you go there." I said, "If you are not willing to do something for me, with all I do for you, then I really need to be gone from here. Cause I am fed up to the gills with your games and control." So, he said, "Ok. I will baby-sit your dogs and go to the city on another day. That way you know for sure that I didn't follow you and spend the day spying on you." Geez! A h#ll of a lot of (struggle) for one simple thing. Cause he just doesn't want to give up control, or let me out of his sight to associate with other people.
(And, this is one of the reasons why…) While I was in the city today I ran into somebody who had been privy to (some) of the stories Chuck has been telling. She said, "Usually she tunes Chuck out while he tells her husband stories, but some of his stories didn't make sense to her." So, wow! There IS someone out there who doesn't suck into all of Chucks stories!!! That was really nice to hear.
Just to let you know. Even with all of this stuff going on today, the whole rest of the day I had a REALLY good day. Beautiful weather, nice visiting, I was in a good mood and didn't let any of this bring me down. I'm just taking it in, deciding how I'll handle it, and moving forward.
Today really encouraged me to go forward even stronger in taking back my life, getting out and going places, and more and more strongly distancing from Chuck. I have a really positive attitude after getting out today.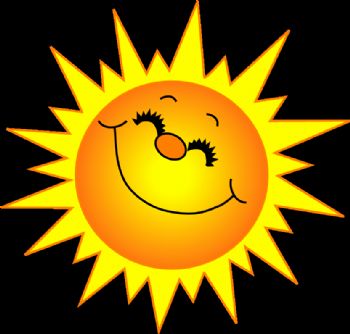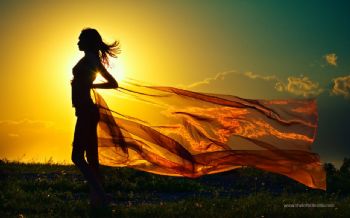 Sense of Direction - Strength - Happiness - Empowerment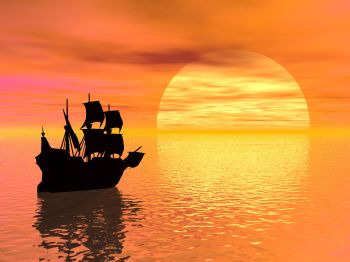 'I' choose my own course; and 'I' set my direction and speed, to getting wherever I am going. As long as I have breath to breathe, I will be the rudder of my own ship.