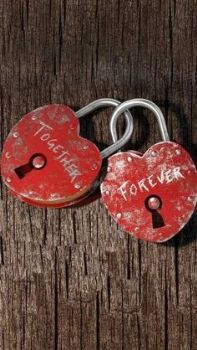 When we were dating he said. "please let me take care of you forever, let me provide for you." He wanted me !!! I was so excited. It sounds like the promise every girl wants to hear. Someone that wanted to grow old with them, walk in the sunsets together hand-in-hand. I told him of all the elderly couples I saw together in the nursing homes sitting together deeply in love with a twinkle in there eye. Granted they couldn't dance together, but they still sat snuggling as close as possible in there wheelchairs. It always brought a tear to my eyes to see there undying love, there commitment. He said he was attracted to my kind. pure spirit. A soul unlike others he has dated.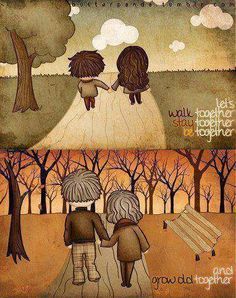 I was working full-time as a nurse, healthy as an ox one could say. He like bragging to his friends and family he scored a RN. Doing occasional overtime shifts to make ends meet. I owned my own home, life was good. I was thrilled that I was educated after struggling through college as a single parent. Times were looking up. I had found a honey that loved me the way I was. He said my voice sounded like an angel, soft spoken and kind. His words captured my heart.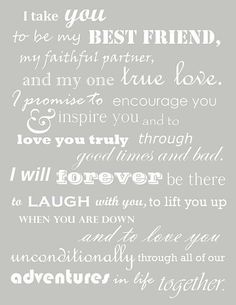 We spoke our handwritten vows together at a small chapel wedding agreeing to avoid the expense and glamor of a formal wedding. Our vows to take care of each other no matter what happened, in sickness and health, to share financial struggles. We agreed that I would be added onto his checking and savings account. (it never happened.) All was wonderful, that newly wed bliss. Nothing could go wrong ever. Troubles just had to stay away. After all it was my new start in life, new beginnings.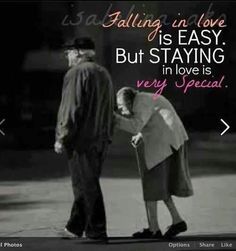 When we married all my collected treasures were given away to charities. My furniture, my bed. When combining two households my stuff was discarded. Darn it. I should of listened to my intuition. I should of. I have very little of my own possessions that I paid for to start over with. Everything will have to be purchases and reacquired on my own, all alone.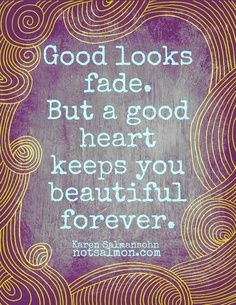 All was well until I was stricken with illness. (We both expected him to be stricken first as he has high blood pressure, diabetes, high cholesterol). Little did I know my life was about to change big time. MS struck like a lightning bolt making life unusually challenging. No longer could I hold down a job that had a glamorous title and decent income. The home, well with out an income to pay for it went back to the bank. I was devastated as I paid for it myself. Well I thought at least he has his home I can in. Sigh. It was heartbreaking to loose my very own home.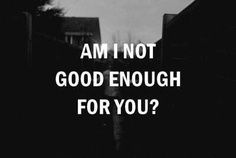 Several years pass and the neurologist hasn't been able to get things under control. It makes me a not so good catch. The spoken vows become meaningless in someones eyes. My body not as firm and tight due to the disease affecting the muscles. My muscles are weak so he thinks he has to stay home and babysit me. Well I don't need babysitting.
There are times I save his butt, rescuing him when he is drunk. I had no idea I was marrying a drunk. Helping him to breathe when he has overdosed with drugs. Staying up with him, exhausting myself wondering if he will make it through the night. Yea, I babysit him. I was replaced with a bike and a boat, lots of alcohol and drugs. It's to help blunt the stress of being locked within four walls he says. Yet he has had the habit all his life.
Yet it is not I who locks him within the four walls or keeps him away from church and friends, it is himself. It is the choices he makes. While I am content to stay home, he can go and do things he wishes to do. It is not my fault I must tell myself. He chooses to sit and watch TV all day or sit staring at the street with a beer bottle in his hand while life passes him by.
We spoke of how its changing his personality, making him act bipolar, paranoid, angry at times. How all of a sudden he has bursts of anger yelled at me. It is affecting his memory. He no longer remembers watching a movie over and over and over again. He says he doesn't remember yelling at me or does he. I don't really know if he is honest and can't remember of if he is just saying so. I told him how the alcohol and drugs are affecting him. He doesn't care. He won't change even though he knows it is destroying his mind. He knows it can and will destroy his life and his brain is being damaged from it. I don't say these things in a mean way at all with a raised voice. I try to talk to him in a quiet soft voice in hopes that he will see the destruction he is doing to himself.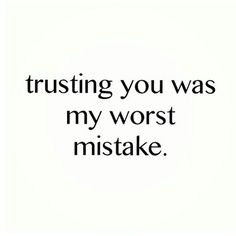 He says he uses it to cope with me. (Yes I am really difficult. The sweet,soft-spoken angel he calls me .The kind spirited, gentle soul who radiates joy. The woman who never nags him, and who spends hours a day making fresh juice for him to keep him healthy. Yes, I am very difficult. Not.)
He defends his vices, the ones that keep me up encouraging him to breathe when his body is struggling to, but not his wife. He says I don't think very highly of him, yet I still love him deeply even though he is messed up. Love hurts. He doesn't seem to see how my daily actions help improve his life.
His daughter who shut him out of her life because of his behaviors during her childhood, a few years ago started talking to him because she needed money for college. He gladly sent her what ever she needed time and time again and she keeps digging for more. This year it was $20,000+ so far this year. She never called him, emailed him, or texting him until he started sending money, lots of it. It was his choice. He complained to his family about the drain during holidays. Oh, yes she is married, healthy and able to work, but does not.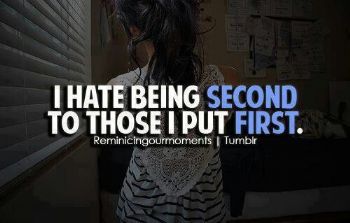 I mentioned that I needed the Bioness to help me get around better last year. It would allow me more independence. He said he would help me buy it and then refused. I gave up for awhile trying to workout longer, harder, go further on walks trying to will the muscles to work better. When the walks were too short for his desire I was replaced with a bike. I was left at home to make do with my home workouts. I couldn't walk outside alone without his help. He knew. Walking outside makes a major difference on ones abilities. When he choose not to help me get the Bioness, it felt like my independence was being taken away.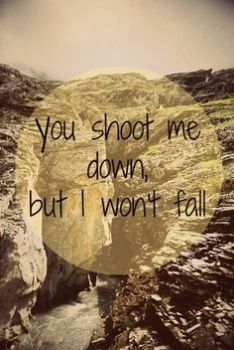 He got mad at me because I couldn't walk on the beach on our last vacation. He said it was my fault and bad attitude that spoiled the trip. Not the alcohol mind you. He was drunk enough the motel was aware of the "dirty laundry going on". I didn't have to say a word.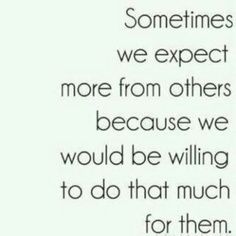 He gets mad at me because I rarely leave the house due to strength issues. It's all my fault. Last year when the weakness was progressing I suggested the Bioness to him as a way to help me move. I tried it on while he was home. I wanted him to see how much it would help me. He wouldn't come out of the bedroom, he deliberately hid from them. Yes, he was drunk. Heck I could run with it and climb rocky hills. I was thrilled at the difference it made. It would allow me the freedom to get out of the house. Yet today he is angry that I don't get out more. Honey??? I know you know why I don't. It's next to impossible. Please help me to achieve this independence honey, Please.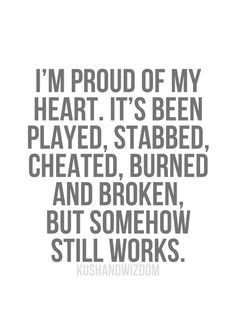 He said he would help pay for the Bioness many times over the last year. The latest was today, then he said he wouldn't because I am attacking him. Sigh. Never can the right words or lack of them change his soured opinion of me. I just tried to point out I try to save money for us when we go grocery shopping, our wedding, on anything on-line. I showed him sites where he could purchase stuff at an discount. I have showed him how to be thrifty, how to eat healthy, make better choices. He comments on how much I have improved his health.
The last time he said he would help with the Bioness I gave them his cell phone number. They called when he was drunk so he blew a fuse and yelled at me. Then he said if I paid the X amount he would help with the rest. He never let me explain that I had paid for one unit which was more than X amount. Today he said he wanted the information so he could send them a check. Then he changed his mind again. He said I pissed him off. I might not be worth it. He knows I have a fundraiser going on trying to raise donations for the cost online. (I have not posted a site here.)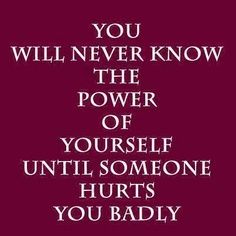 I thought if I pointed out that I haven't asked him for anything ever, that he would help me out. He used to say what was in the bank was meant for both of us. That if I ever needed help he would help me financially. No such luck. I never have asked because I had somebody in my past badly leave me in dept due to them taking my credit cards and cash out of my wallet when sleeping. I never have wanted to be a drain on anybody or burden as I know how it feels.
He knows without out it my health will continue to decline to the point he has to care for me. He doesn't care. I am just not worth spending a penny on. In fact today he made it kind of clear I might not have a home much longer. He told me his feelings are changing towards me. Yet he says he loves me???? Yikes, I can't understand him.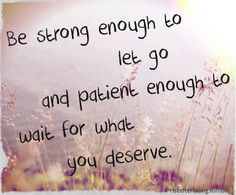 He points out I failed at marriage before. My personality was the same then. I just didn't know how to physically protect my children and myself against an abuser so I left. In my current husband's eyes, (number 2) he turns my first marriage as a reason to judge me as a failure in our marriage. Oh, how words are twisted and driven in like a finery sharpened sword. Words can cause excruciating pain. He has said I would never hurt a fly and he believed me. Now he uses my past against me. He used to praise me for getting away.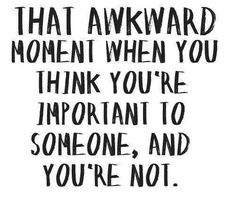 I called disability/SSI to find out rates if I were alone. They won't improve, I can say it's less than $1000 a month. It's not enough to live on alone. Out of there checks I have to pay for medical and taxes. Which leaves even less. He knows without him housing me, I will have to live in a cardboard box. There are so many other people in the same situation that I would have to wait years to get into housing assistance.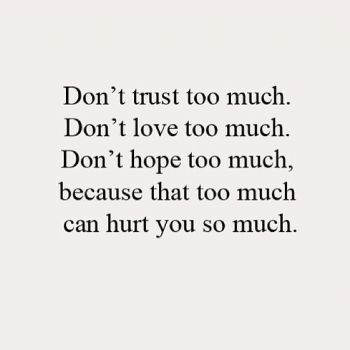 I guess I could call up an old friend that had many issues and see how it's going. Maybe I could stay awhile. I don't even know if that is an option. They could be married, with girlfriend. I haven't talked to them in years. It would be like jumping into another frying pan. That is why I left. Honestly, I don't know where to go, who to turn to. I will have to survive with food banks and begging. It sucks.
If you see a cardboard box under the bridge, WAVE Hi, as it might just be me that you see.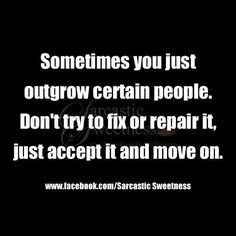 Tomorrow I am going off to the Dr. in hopes that I can get a prescription for a scooter. If I can get one before I am kicked off the medical insurance it will help.
The lesson I learned Forever really isn't forever. (Even though I really believed it was.) There are hidden, unspoken, contingencies that outweigh all the spoken promises that were made. Maybe alone is better. I was fine with being independent. At least nobody will be around to break my heart.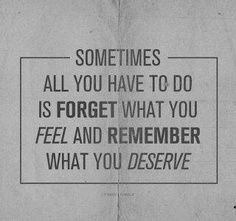 On the positive side. I have been happily pinning, thinking of all the ways to start anew. It opens my eyes to dreams I have had, creates a desire to bloom again in fertile grounds.