Thursday, July 11, 2013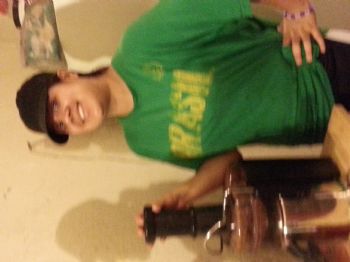 The weather in this part of the world is not as its suppoce to be, we are in the summer months and since yesterday we been having some light showers, the reason I couldnt jog yesterday (July 10, 13)
So far I been doing good with my daily exercises, I try to overcome most of the obstacles that come my way, but the weather is the only obstacle I cant really overcome since my runs are outside, so when there is no sunshine I tend to get sad because I know running is not going to be part of my daily exercise and that just makes me a bit sad.
Even though the weather is not helping me exercise like I would love to, I have decided to continue with my good mood no matter what, if I cant exercise in one or two days because of the weather, I will just continue eating as healthy as possible.
This lovely evening was so productive, although cold it didnt stopped mr and my family from jogging and of course my pup went with all of us. After I came home decided to try out the new juicer that my mom just bought...it was great making carrot juice and drinking it over ice, yum!