The Whole State of NC Is Going To Drown
Thursday, July 11, 2013
UPDATE: The sun has graced us with its presence! The weather people said it should be here all week!
I have lost count of how many days straight that it has rained in this area...I think it was 17/18 days! I have come to the conclusion that if it keeps raining like it is, the whole state is going to flood!
I feel like a child complaining about the rain all the time and I want to start singing...rain, rain go away and don't comeback for a good 2 months!
I love running in a light rain, but you go running in some the rains we have been getting, I will be coming in the house sopping wet. Maybe I should take a page out of Jake's book and just completely shake until I am dry. (Now that would be a funny image) There is one hazard to this thought process and I am normally telling Jake to not shake because it gets all over the walls! Mud, water...every where!
Oh well! I will hold out and fit in a run when I can. I guess Jake, Josie, and Opie will keep me company on the days I have to stay indoors.
Meet Jake!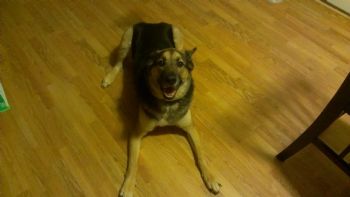 Josie or JoJo (Her formal title is Queen JoJo)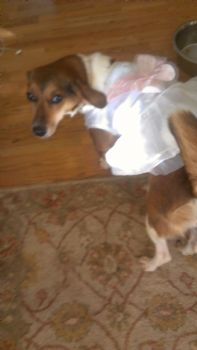 She hates when I dress her up! HAHA
Opie the baby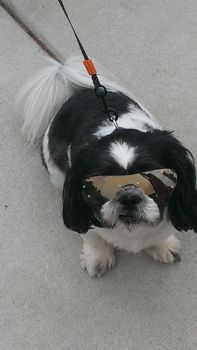 Waiting for the Sun!
Olivia