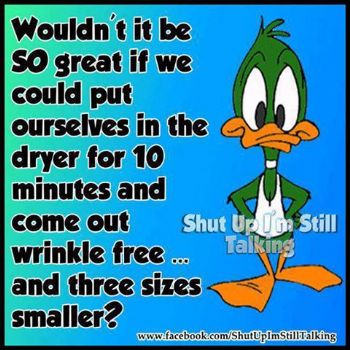 Everyone wants a quick fix, right? Everyone wants what they want and they want it now! The same goes for, and maybe even more so, weight loss. We have all been there, looking in the mirror and saying to ourselves, "I wish all this extra weight would be gone tomorrow! Why can't it just be gone tomorrow?" So we embark on our weight loss journey wanting results as fast as possible, right? Why wait for tomorrow when we can have it today, right? Now, now, now...right?
Unfortunately, it doesn't work that way. Not with our journey's.
Think of it another way. Did you gain all that weight over night or did it take years of a bad diet and lack of exercise that led you to Spark to start your journey? Years, right? So why do we expect it to come off overnight?
It won't happen overnight. It will take time. It will take effort. It will be a struggle. But, do you know what? IT WILL BE WORTH IT. In the end, you will NOT regret putting down that pizza! You will NOT regret not drinking that Coke. You will NOT regret doing all the exercises that left you wondering how you were even going to be able to walk the next day! You will NOT regret your journey that gets you a healthy lifestyle and a number on the scale that you are happy with! You are making those decisions now! Own your journey!
Your journey is UNIQUE!
Your journey is uniquely yours. Your journey has been uniquely yours and always will be uniquely yours. You cannot compare your journey to anyone else's journey. Don't try and compare your successes or failures to anyone else's successes or failures. All of our lives are different. All of our bodies are different. We go on our journeys at our own pace and we do what works for us.
The only thing you can really do is to be better today than you were yesterday! Be better tomorrow than you were today! That should be your focus. That should be your goal and if you do that, you will see the success that you want to see in your journey. You will have that success that you put all your blood, sweat, and tears into having!
You have come so far...YES YOU! Think about how far you have come. Think back to the "old" you and now think of this "new" you. Big difference, right? Even if you are just starting your journey and you have lost 5 lbs, aren't you a different person now? Think about what you have done and sacrificed so far. Think about all the hard work and effort that you have put in.
DO NOT QUIT!
As they say on Tap Out XT, "To quit does not exist!" Why? Because it doesn't...that's why! There is no quit here! There is no quit inside of you! Yes we have had our ups and downs and yes we will have more ups and downs in the future but we will not quit! YOU will NOT quit!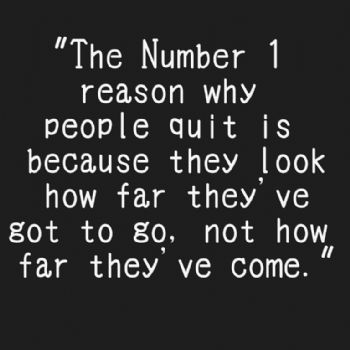 Own Your Journey
Embrace Your Possibilities
Good Day Sparkville