Thursday, July 11, 2013
My cat, Lucy, is a character. When she is happy, she will roll on the carpet and stretch out and roll some more. Today I was on Day 4 of my weight training routine and she decided to join me. At one time, while I was on my back with the dumbbells, she decided to sit on my chest to offer her support, literally.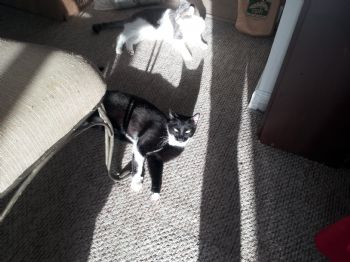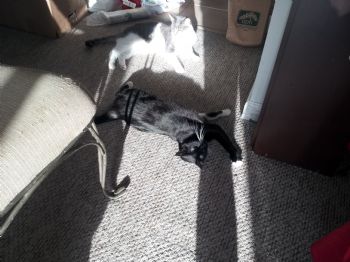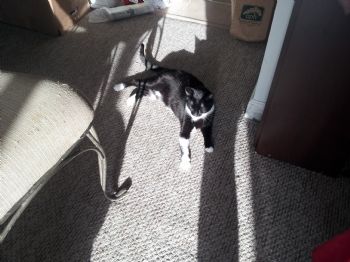 I know they are not the greatest photos to show her famous roll but the video camera on my phone isn't the greatest. Lucy is a lot of fun for sure. She is 6 years old and I adopted her from the SPCA.
I am enjoying this weight training a lot. I typed the training schedule on my Spark page. It is SO much fun! Since I am a beginner and have MS, my program is simple right now. My arms were sore this morning and I did the upper body three days ago so it feels good to know that it is working (the soreness was minimal).
And finally, Lucy's triumphant sitting, on her throne, by her favorite window.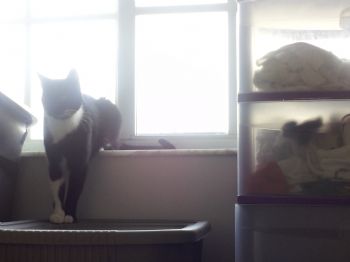 Thanks for reading my blog and the best to you with all your SP goals!


Love, Chelsea