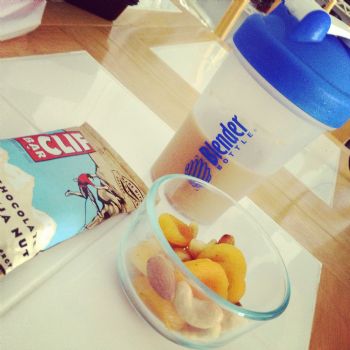 Breakfast Visalus Shake , Cliff Bar & Mixed Nuts w/Dried Fruit
8 Meals pack , 6 meatloaf with mixed veggies and brown rice & 2 with tri tip with mixed veggies and brown rice.
I keep 2 in the fridge and the rest in the freezer . If you are wondering I only eat 1 meal a day, thats just personal choice for now .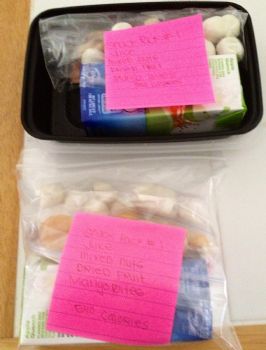 Snack Pack , I did not want throw away the juicy juice box , so i added it to my calorie intake. So in this , juice box , mixed nuts with dried fruit and mango granola bites
Total Calorie count is 540 and these are snacks for the entire day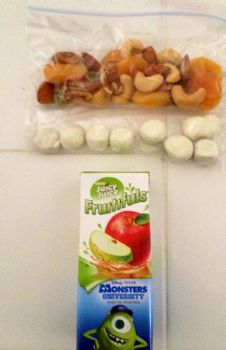 So yes we are to eat healthy and pick good foods buts most of this is healthy and my juice well i am sure its better than a capri sun . Eating organic is not always pocket friendly and if you are like me right now working with REAL -REGULAR FOOD , you do what you got to do .
Which means you find subs for the things you like , you work it into your calories you keep up your exercise . Most importantly you forgive your self for the mistakes you make along the way because after all you are human , you will learn from your mistakes and you will grow and be stronger and wiser in food choices
I used to eat Mc Donalds EVERY DAY ! , I would buy food EVERY SINGLE DAY . I used to try and figure out why I didnt have money and couldnt figure out why .. Well duh , now i figured it out .
Anyways How do you meal prep ? what kind of snacks and foods do you eat ?
How far in advance do you start your planning ? Do you use any apps besides sparkpeople ?