Wednesday, July 10, 2013
Here are some things I have been working on in the motor home.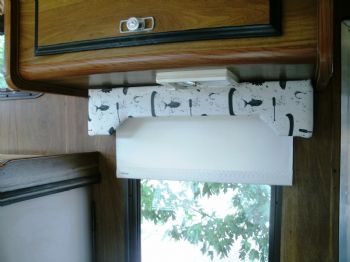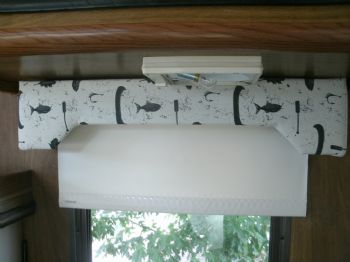 I covered the valance treatment with this material that I have had for 19 years. I remember buying this because I could not pass up the deal. I finally can use it on this motor home.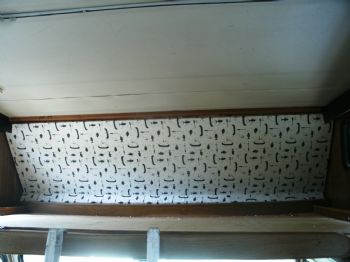 We purchased this styrofoam and I covered it with same material. We glued it in the bed area for some insulation value. Not finished with it as a trim board has to go up.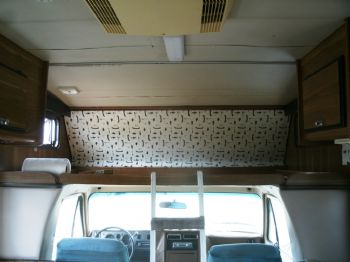 Gives you a little more idea of what it looks like from a distance.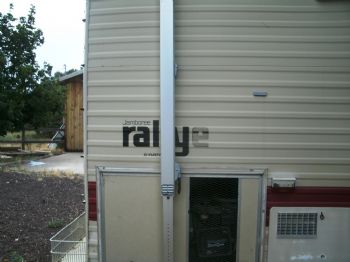 If you look closely the e on Ralley is fadded. I filled the letters in.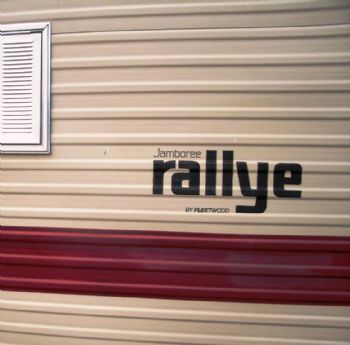 This is the finished filled letters on the drivers side of the motor home.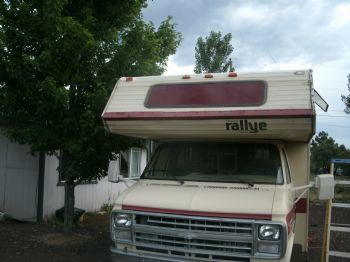 My honey painted the window red to match the trim. We did not want the styrofoam letters showing out the window. It had a shinny side but the letters on one side of the styrofoam were showing throiugh the material so we put the material on the shinny side and thus eliminated the problem. We thought we could put white contact paper on the lettered side but after 3 layers it still showed through. Thus the red window. We are not going to be using it anyway.
Hope to have some finished pictures for you soon
Nina