Monday morning I had a very temporary 'breakdown' over the stuff with Chuck. When I say 'breakdown' I mean I went through maybe an hour where I just felt like bawling and my insides were a wreck. But, then I went on as 'business as usual'. I have been through this cr#p for years and years with Chuck, and I learned to 'pull it together' and just get on with life. Not to mean it ain't there (inside) because it is a huge wound in there. But, I'm trying not letting it bleed all over my life all the time.
For the last few days it's been pretty frigid here… the atmosphere between Chuck and I. We are not really on speaking terms. Surprisingly he is avoiding me almost as much as I'm avoiding him, cause he is so gun-shy about (when) I am going to start in with the questions, of, "What all happened? When did it start? How long did it go on? Why?"
Usually when I am avoiding him, he is doing his best to 'get in my face' to break the silence, but this time I think he is scared of when the silence ends what happens. LOL. He should be scared. Cause when I break the silence, it ain't gonna be pretty!
Last night he called me to give me actual information he needed to give me. But, then he decided to 'test the waters'/ 'soften me up' or whatever. And, he started talking about, "How exhausted he is, cause of all the heavy work they've been doing to clean up after the storm, etc." I said NOTHING. I didn't tell him, "Hey, I don't give a rat's about how you're feeling. How dare you play on my sympathies about 'poor you', when you didn't care one whit about my feelings all those years!" NO. I just totally ignored that he was even speaking. And, finally he said, "Are you there." I said, "Yeah." and went on ignoring everything he said. And, he finally realized it wasn't going to get any warmer here, and he hung up.
I have decided NOT to start the 'all-out-war' with him over what he did, UNTIL he signs the final loan papers on the house. That will insure that I do, in fact, have a place to live. AND, if I do find something somewhere else, it insures he gets royally s------! Naw, I'm not bitter! MUCH!
(He just called and wants me to go out onto the deck and socialize with him. He's once again acting as though NOTHING has happened.) That's part of his gas lighting. He does something, then acts as though it never happened, and after a week or two he actually seems to convince himself that what I am mad at him about really didn't happen. He seems to almost convince himself he didn't kill my dogs, didn't do horrific things to me, didn't act like Woody Allen etc.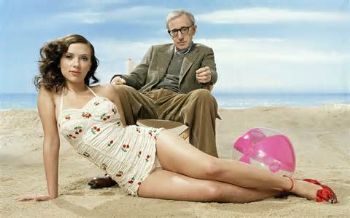 But then he acts like, "Well, sorta, but really NOT THAT much... Things really weren't as bad as you make them sound." (rationalizing, minimizing, & excusing outrageous behaviors). Only the comment that slipped from his lips this past week-end, revealed that there IS A LOT MORE TO IT . It is THIS LAST ISSUE that makes me determined to 'get to the bottom' of what the truth is! But, then if I can't get it I will just shut this searching down - assume the absolute worst, and go forward accordingly.
That's part of his psychopathy: he can do the most horrendous things, then to cover his behind, he will go smear my name and make himself the 'nice guy' who is just getting a bunch of flack from ME for no good reason; then the more he weaves his stories he convinces himself that he really is a 'nice guy' and that what I'm mad at him over just didn't happen, or really wasn't that big of a deal (even if it was devastating, extremely harmful, or even deadly to me). At least to me he acts like he believes he 'recreated' version of 'the truth'.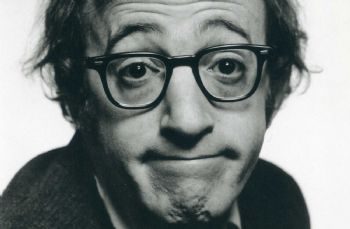 What? I didn't do anything wrong.
On a number of occasions he has told me, "He considers himself a nice guy, a good person." And, I will say, "How can you think that when you did x,y,z?" And he says, "Yeah, but I do a lot of good stuff." Going by that I guess the most evil people in the world think they are 'good guys'. Actually, from what I have read about sociopaths, they can do anything, and they still think they are good guys, cause, after all, there is SOMEBODY that has done worse than they have.
Forty years of abuse has now removed a lot of my 'barriers', and I no longer feel much empathy or sympathy for him. And, now I am in this (for me). After he signs the loan papers, I am going to start 'drilling down on him' to get answers to those questions. (I don't really think he will answer them, but if he doesn't it will be the last straw.) If he doesn't then I am going to start taking some of his writings he did for me several years ago, and I am going to start distributing them to a few select people. People who believe his sympathy gathering stories, and hate on me. They are going to get just 'a sampling' of what he is really like. And, even a sampling will be pretty shocking; to find out 'wonder boy' isn't really so wonderful after all. Unless they think monsters that live under a rock are wonderful.
Anyway, on to other stuff:
Monday I started getting 'on plan'. Monday I had a breakfast of fish, half a fresh baked sweet potato, and 16 oz Pepsi. Then for lunch I had steamed broccoli and a peach. Then for dinner I had steamed broccoli and some fresh strawberries. I finished the day at less than 800 calories.
Tuesday I had more normal meals, with whole foods only, an low glycemic carbs. I probably did around 1000 calories. Only 2 squares of dark chocolates for sweets.
This morning my blood sugar had already dropped like a roc!
Today I had fish and half a baked sweet potato for breakfast. For lunch I had a 6 inch roasted chicken sub on whole wheat, lots of vege's, about half a tbls dressing, no drinks or side orders. For dinner I had a bit of left over fish, a cup of non-sweetened almond milk, a pile of greens, celery, fresh strawberries, and one square of dark chocolate.
I spent a week prior to this eating like a mad woman (which I was mad, as in angry), and I'm sure that binge made my cholesterol go really bad. So I have this week to bring down the skyrocketing cholesterol I did last week. And Monday go in for my cholesterol testing. AND THEN I really want to make this a LIFESTYLE CHANGE.
I want to move forward in my life, with my eating, with my feelings, with distancing from Chuck (either while living here, or, if I could, getting away from him) (I really don't see moving. And, I do feel he OWES me! Big time! But I am going to become a real hard-a-- about shunning him. And, making life hard for him if he doesn't REALLY give me my space.
I want to have MORE of a life than I have had.