Tuesday, July 09, 2013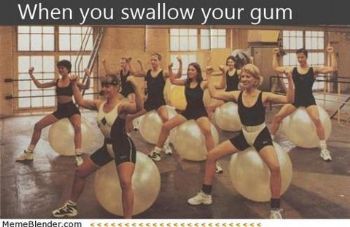 Day 16 of the Spark Solution
Breakfast: English muffin, Canadian bacon, slice of fat free cheese, egg
Exercise: bike ride 2 hours 17.2 milesÖbeing in the 90ís & very humid this morning I did not push it for speed. Did a lot of hills.
Lunch: grilled cheese with watermelon
Dinner: One-Pot Supper Roasted Chicken & Vegetables. This was pretty good. Very filling. Next time Iíll use more lemon and less thyme. Really donít like thyme. Wonder if I could replace it with mint?
Exercise: Evening mile walk around the neighborhood with hubby.
Snack: small lite chocolate almond ice cream cone