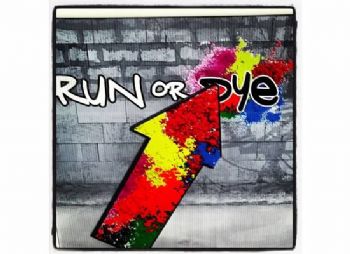 Saturday I was up and out of the house early but not too early for a race day. The Run or Dye 5K peeps were setting up and ready to take us on at 7:30 a.m. for check-ins. That meant I was leaving my place at 7:00 a.m. to head over to Candlestick Park by San Francisco. I'll admit now, it was strange not being up at the crack of dawn only to stumble out of the house to show up at the start line just as the sun decided to make a full on appearance. Yet, I was okay with it too.
Months ago I found entry fees on Groupon.com and nudged my workout friend about signing up. We scored entry fees for $22 each. A great bargain for a fun run. Yup, Run or Dye races are not timed events so unless you keep your own it's just gonna be about the experience.
For those of you reading this that have not done a Run or Dye race, yet know that on race day the lines for check-in are LONG. For many reasons we didn't pickup our race packet prior to race day so we stood in line with the masses. It was a little crazy but it appeared they got everyone checked in prior to the first race starting at 9:00 a.m. Yup, they had two races that day ... 9:00 a.m. and 11:00 a.m. I'm not sure if this is typical of all locations but if it is I strongly urge fellow racers to register for the first race of the day.
Within the swag bag we received a Run or Dye t-shirt and a bag of dye. I received ORANGE! My unofficial FAVORITE color of all time. My friend received blue. After getting ready for the race ... they suggest wearing white so the color shows better ... the fun began. People color each other! Yup, the dye was flying and people were giggling with joy.
They release runners/walkers in waves ... we were lined up by 9:00 a.m. and finally crossed the start line at 9:30. They keep you entertained with music and of course dyeing you. The energy in the crowd is off the charts and the happiness being shared is infectious. Unfortunately my friend was a bit of downer as she doesn't like to wait and announced when we did cross the start line that she was tired from all the standing around. I choose to ignore the comment and off I went.
Our course wasn't all that exciting, more like a maze around the giant parking lot. AND the inclines were a breathing taking ... like they took my breath away. LOL.
The dye stations were FUN! Don't be afraid to get in and get dyed! My friend kinda got it but I was full on GIVE IT TO ME! You get out of a situation what you put into to and you only get something if you ask for it ... I got mine.
After crossing the finish line the party really started to get going. They had a full on stage with music and color was in the air. I loved it ...
Here are my photo's. Yup, I had my iPhone which did get dye dust on it but was not damaged in anyway. I did see some folks had theirs in a zip lock bags to help protect them while others just held them. I had mine in my running belt which protected it while in the dye stations.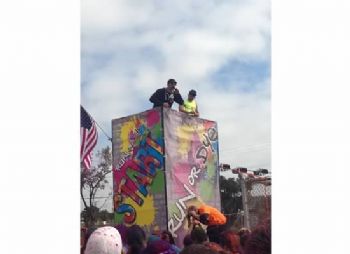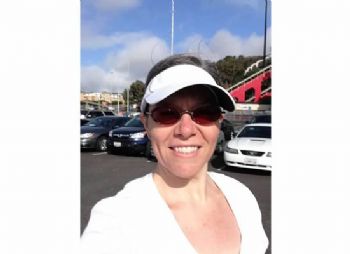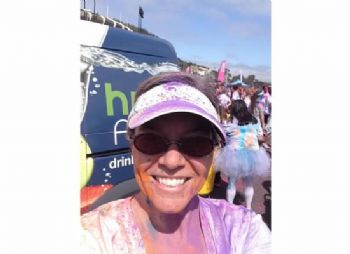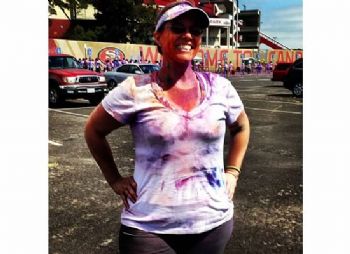 I washed my running belt and pants after the race and all the dye did come out. I've yet to wash the shirt and socks so not sure about those items. It's best to wear items that you won't be crushed if the color stays and of course don't wear those $200 running shoes unless you don't mind a bit of dust and dye.
All in all, I am glad I experienced the Run or Dye race. The people were amazing - those working/volunteering and those participating. Go. Have Fun. Get Dyed. Giggle. Don't take it so seriously. Expect to wait in a line or two. Let your inner child out to play! Oh yeah, wear sunglasses.