Tuesday, July 09, 2013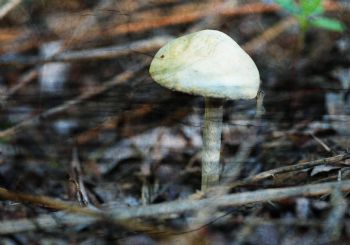 There are good days and bad days. Days when we want to shout out to the world, lend a helping hand to everyone, or just hug everyone in sight. There are also days when we want to crawl under the boxes in the hidden back corners of our closets, snapping like chihuahuas on crack at anything - even the friendly hand trying to help us out.
I seem to have been regressing in the last couple weeks - according to my partner at least - and I am unable to see it. I feel some resentment at this - not necessarily at him, but at myself. I know I changed a lot quickly, but what is wrong that I can't keep it up?
I've reached new goals and have to reset them - down below the 180# mark finally. And even have noticed that I am not interested in snacking continuously - which is a good thing overall, but does it mean something else? Am I back to internalizing everything? Does the fact that I just want to crawl into a ditch and cry for an hour indicate something other than I am very upset over a few people's actions over the last few days?
I'd check with my doctor to see if there is an imbalance that needs to be addressed, but that seems quite pointless - it takes 6 months to get an appointment to get in to see him and there is little chance that the way I feel right now will be the same at that time.
I don't know if there is even a word for a need that I feel. The desire to be comforted and cared for, to have a confidant that cares about me and will hold every little secret, to hug and hold, to listen and reflect, but most of all, to always be there. Being an only child, I've always imagined that this is what having a brother or sister would be like (along with the requisite fights and blaming, but always the unconditional love) - maybe that's it. Unconditional love. I know I feel it for others - I keep going back no matter how often they hurt me emotionally - but I am not getting any back. And right now that hurts. A lot. I need to take a walk - crying at my desk isn't helping right now.