Update to He is finally here
Monday, July 08, 2013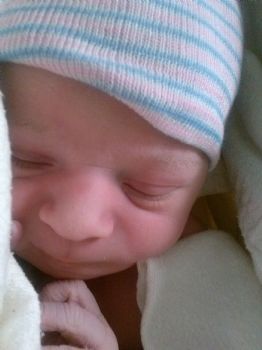 I would like you all to meet Blake Eugene. He was 7lbs 7oz born at 7:10 am on 7/07/2013.
When I was prego with my last child her due date was 7/0707 weird right. My girls are in love with him. I will be posting more pictures to my page, I just wanted to share him you all of you.
I am one proud Aunt and sister she had him natural, not one drop of pain meds. Granted she said next time she will ge meds she didn't want to feel anything. lol Love my sister and her family.