Sunday, July 07, 2013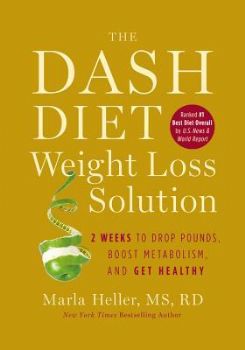 I started following the DASH Diet Weight Loss Solution (author: Marla Crill Heller) on March 8, 2013. This is the way of eating I've been looking for all my adult life. It has helped me learn how to eat. Not just the basics of nutrition, which I picked up from Sparkpeople, Weight Watchers and other sources, but how to eat to manage my insulin. I no longer experience the food cravings, blood sugar crashes, and shaking-starving episodes that were almost daily events, whether I was trying to lose weight or not. I've also virtually eliminated wheat from my diet (not part of DASH, but it dropped off my radar, and I'm not putting it back). DASH and Sparkpeople have given me so much enthusiasm and energy for my good health!
Since March 8th, I've lost 27 pounds. I'm down 7.5 inches from my waist and four inches from my hips. I've gone from a size 16 to a size 8. I'm three pounds from my goal weight.