Celebration Feast
Sunday, July 07, 2013
here was some of the salads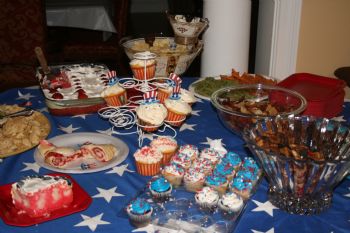 Here's the end of the dessert & snack table after most people left.
Now I ate, but I didn't eat as much as alot of people there. I had some chicken, a little pasta salad, 1 deviled egg, watermelon, 2 pieces of cornbread, and a small piece of jello-cake. The jello-cake is at the bottom corner on red plate.
Somehow I broke a tooth and got a slight case of heartburn.
*EDIT* sorry if all 3 pictures don't show up for u...I can't see them either