Sunday, July 07, 2013
Today I spent a lot of time reading weight loss blogs, and I realized that at times I can unknowingly sabotage my efforts.
We all have a bad day or two, but as you may have heard/read that we should move on. And, I personally have a very hard time doing that.
For example, if I will overeat one day, I'l just keep overeating, thinking that the damage is done. Ironically this is done with huge amount of guilt and remorse.
For me, the moving on happens rather late.
I have learnt it the hard way, that there is no use of feeling guilty about the extra slice of pizza or the one bite of chocolate turning into four- Instead we need to forgive ourselves and not REPEAT it or make it a habit.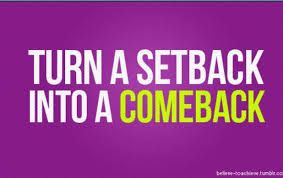 The key to success in weight-loss (or anything) are three D's--
Discipline. Determination. Dedication.
Now lets see how much of the Three D's we can apply and transform ourselves.