Bruised, but Not Broken
Sunday, July 07, 2013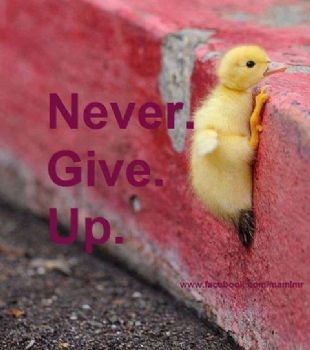 This week was an interesting one. I was doing well with my training plan until Jillian Michaels hurt me again

lol. I have always hurt myself doing her exercises in some way or another. I believe that it is the fast sequence of high impact moves back to back. I can do jumps but not 2 or 3 different jumping moves

. Atleast it wasn't my knee like last time, This time it was my foot. BUT... I do believe the injury was my own fault. I was exercising barefoot. I know I knew better! I've hurt my foot this way before. But I feel so much more comfortable being barefoot when I exercise I've come to find out. But high impact and barefoot wasn't a good idea. I've stayed off my foot since Tuesday and have kept up my healthy eating. Until yesterday when my sister and I had In-N-Out


and a burrito from a local Mexican restaurant that just bad there grand reopening after being away for so long. It was very nostalgic lol. But I won't be doing it again anytime soon.
My foot feels better from all the icing, compressing, and elevating (Remember to always I.C.E.) and tomorrow I'll ease back into something easy exercise wise. I think I want to look into some minimalist shoes with good padding, if they exist, to do my strength training and other aerobics and also a pair of good running shoes

. My current sneakers I use them for everything but I don't like them for anything but running.
So the search is on and I am chugging along slowly but surely! Choo choo!