This morning we went to Flying J Ranch Park (Jefferson County Open Space) for an easy hike. it is about 20 miles west of our home. Nothing strenuous here, but it is at 8,000 ft. elevation. It was a partly cloudy morning and a very comfortable temp for hiking.
Our wildlife sightings included a little black squirrel, and a snake -- yuck! Glad I saw that from a few steps away instead of as I was stepping on it! Many pretty flowers still blooming, but my flower pics didn't turn out that well. But there are a few worth sharing!
Here is the path we were on: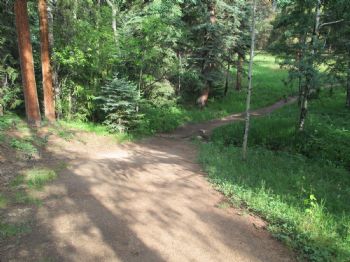 This area with exposed roots was pretty.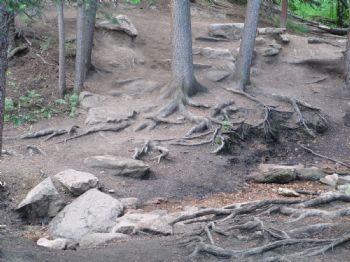 We liked this mossy rock.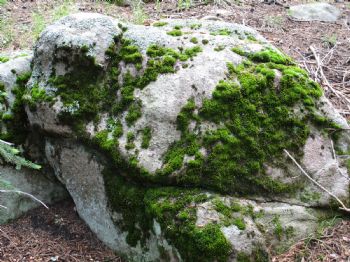 Here is the axle of an old wagon just lying near the path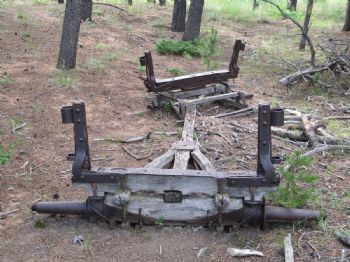 There are some nice picnic areas near the parking lot
This boardwalk went over a marshy area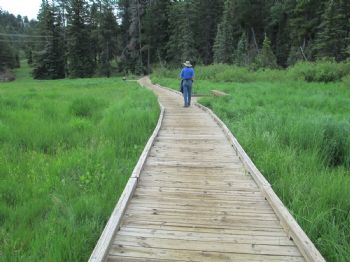 This area of flowers right along the trail caught my eye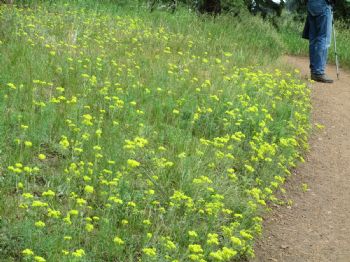 We started at 7:45 AM and hiked for a little over 2 hours. I've finished a book this afternoon, am working on laundry, and hubby is going to grill a steak for dinner. We split one, so we don't feel too guilty. He's grated cabbage & carrots for coleslaw, and will grill one big russet potato (sliced lengthwise & brush with olive oil). We'll have fresh strawberries and cool whip for dessert. It has been a very pleasant day! Hope you've had healthy fun, too!