Saturday, July 06, 2013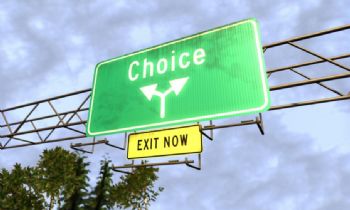 Welcome to everyone participating in the Summer Mind-Body Cleanse! The response has been awesome and Iím thrilled. I expect this to be a great summer full of good food, good fun and transformation - what could be better?
(If you haven't yet jumped on board, it's FREE, just sign up here:
feedburner.google.com/fb
/a/mailverify?uri=Sicilean
&loc=en_US
)
To start things off, letís talk about the power of choice. This is a biggie, particularly during this Fourth of July weekend. Iím sure that many of you have special plans and access to lots of food this weekend. Please remember to be gentle with yourself. If you indulge in something, enjoy it and then move on. Donít throw all of your good intentions out the window and berate yourself about it afterwards; that approach never leads to health and happiness...
(Read the rest of this post at SiciLean:
www.sicilean.com/2013/07
/we-are-always-at-a-choice
-point.html
)