Saturday, July 06, 2013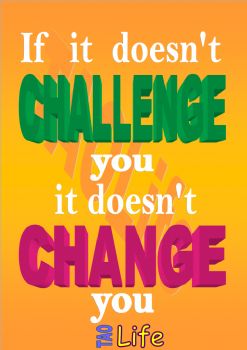 Well I think the word for the rest of 2013 is going to be Challenges

I have just joined the 55+ Females Team and joining in the Challenges there I have been assigned to the Motley Crew

and signed up for the Summer 5% Challenge as a returning Starfish

So along with the BLC22 as a Fabulous Feisty Fox I have plenty to keep me moving and motivated.
If there is one think I have learnt about myself I enjoy friendly competition. I love the challenges and getting results from completing them. I learn about new things, develop new good habits and find new ways to exercise that are fun.
Each Challenge offers something new and something to work towards. Yes being on three teams that are all doing challenges may seem a lot but they all offer something different and yet all work well together.
So Summer 2013 is going to the Summer of change with challenges galore and I am loving it.