Last evening I was expecting to stay home with the dogs because Mocha has been having breakthrough seizure activity for a week due to the fireworks. Chuck had previously asked me to go watch the fireworks with him, but then I said "no" due to Mochas seizure activity. So, I expected that Chuck would go alone. Apparently he is far more codependent than I thought he was, cause he told me, "It's no fun to go alone." So, I decided 'I' would go alone. Heck, I've been 'alone' ever since I married him 40 years ago. Actually more alone than being alone. Cause the only thing lonelier than being alone is being with someone who makes your life a living h#ll. SO, I asked him to watch the dogs and I went out.
I haven't been out alone since 2004 (except for an occasional A.A. meeting, but nothing like going out for fun). And, I went out to an evening campfire get-together with a group in about 1996 (when I was living 80 miles away from Chuck). In 1996 Chuck called and when I didn't get home at a time HE thought would be appropriate (I had told him I was going to the campfire outing), he raised holy h#ll with me. I had gotton home about 1:30 am. He also raised holy h#ll with me in 2004 cause I had stayed out until 1 am. Course HE can stay out as late as he wishes, cause the same rules HE makes for me, do not apply to him.
Last night he didn't get upset about me coming home after 1 am, cause I came home really sick.
During the daytime events I had gotton too much sun and heat. And, the fact that from a week of not exercising my heart condition had badly deteriorated, and then the heat, and all the sweets and fats thickening my blood and making it more difficult to get pumped through my body; well, I was having severe palps even yesterday afternoon, even while walking a SLOW walk. And yesterday evening I had to carry my chair and blanket several blocks, and I really got sick with heart palpitations and nausea. The cop wanted to call the ambulance, but I figured if I just rested I would feel better. I never got feeling better.
Then the cop carried my chair and blanket back to the car for me when the band was done, but even though he thought he was walking slow, it was way too fast for me. I asked him to stop several times, but still by the time we got to the car I was severely panting for breathe. And, embarrassed. I think he was frustrated, cause I wouldn't accept an ambulance, and he couldn't do anything but be frustrated.
The condition of my heart really scared me, and I sat in my car and cried a little after the cop left. Then drove home. Determined to 'change my ways': exercise regularly, stop eating the sugars and fats that clog up my blood stream etc. But, I find those things so very difficult to do. Plainly I don't want to live that much if I won't do those things, cause staying alive is contingent on doing those things.
Today I still was nauseated when I woke up. Then I took the dogs out, and when I stepped out into the heat and humidity, I got really weak from the heat kicking in my MS issues. So, all day I have been extremely nauseated and so weak I feel like climbing into bed. And depressed due to the health issues and also the loneliness I feel from 40 years of being alone while 'supposedly' married.
Last night, at the event, I hardly knew anyone. It was almost like I had gone to a strange town. The few people I did recognize didn't speak to me, cause they have been influenced by Chuck's smear campaign. So, though I don't mind going places alone, I really felt ALONE there. Maybe the 'alone' feeling was accentuated by how sick I was. But, I can't say I enjoyed myself sitting there sick and alone at the concert. The cop was nice, but I'm pretty sure he was upset at me as he dropped me off at my car. Which made me feel even more alone.
I was going to go to a music fest today from 2-6 pm. But, with the way I'm feeling, I can't see myself walking around in 83 degrees and 60% humidity. So, I will probably just stay home today. And try to pull myself out of this depression.
Even though last night was pretty much a failure, I do plan on getting out of the house more, and also getting out more often in the evenings. Cause, geez, getting out in the evenings (without Chuck present) only 3 times in 17 years just doesn't cut it.
I've also been in a lot of pain this past week, due to a severe burn covering the whole left side (inside) my mouth. I can't tell the temperature of things until it is too late. So, usually that means I don't often eat much hot foods. It also means I use a thermometer for my baths. Otherwise 110 degrees still feels cool, and I don't know it's too hot for me until my heart and body muscles are really weak, and I land in bed for hours or days. (I can tell when air temperature is too hot, but not water temperature, but my doctor says I have 'autonomic neuropathy' too, and it's possible I won't know to get in a cooler environment, and will pass out and die from the heat if someone isn't there to get me cooled off.) I also have pretty much given up using my oven because afterwards I often find a bad burn on my arm, and wasn't even aware I got burned. Course when it starts drying out THEN I feel the severity of the burn, and then I feel the pain.
I got the burn in my mouth on Saterday June 29th; it was severely blistered on June 30th; and then the pain set in on Monday July 1, when the skin started falling off my gums. I went to the dentist on Wednesday July 3rd, and she told me I was burned from the front teeth all the way to the very back teeth and beyond, but time should heal most of it, and the tissue should mostly come back. I was so worried that with the gum tissues falling away that I could lose a tooth or two. I'm thankful that won't be the case. But, I have hardly been able to eat solid foods for a week. And I have to eat them on the right side of my mouth, which is painful due to a tooth that the gum tissue has drawn back severely off of. So, I have been eating a lot of soft foods, like: cake and ice cream. Yeah, that does a body/heart good. NOT.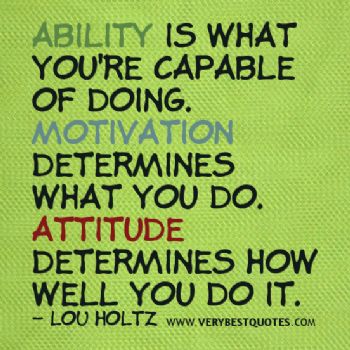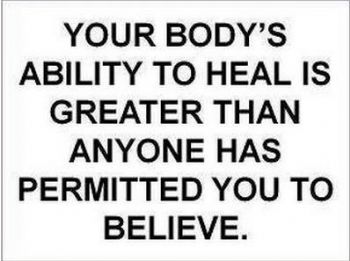 *IF* I Do It Before It's Really, Really TOO LATE!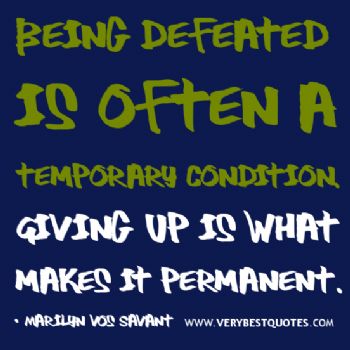 ☆´¯) ¸.☆´¯)
(¸☆´ (¸.♥´´¯`•.¸¸.☆
☆• ☆ ……… ☆ • ☆
| | | Keep Loving Life!
| | ♥
| ♥
♥