Yesterday - I picked up my sis and headed out early to White Pines State Park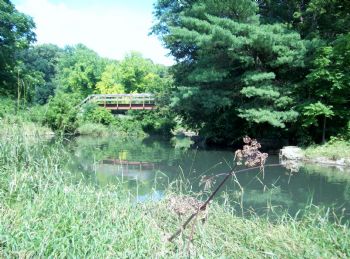 driving over the Creek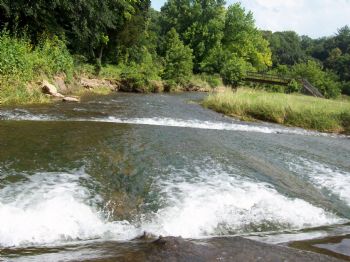 located in Oregon , IL . One of my favorite Haunts of the past. Its been a while since I have been able to hike these trails which actually have bluffs !! For the Plains State its pretty good. So with a back pack full of water, sunflower seeds and peanut butter and blackberry jam on toast we headed out on the trail.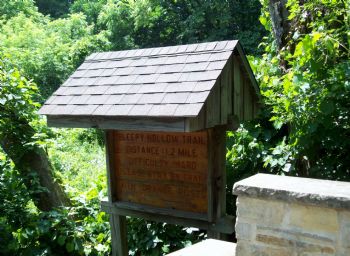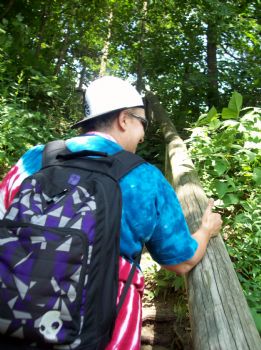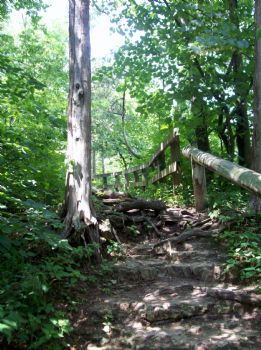 On top of the Bluff we had our picnic observing the creek below and relaxed and laughed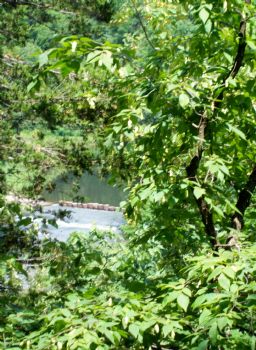 we declined from the bluffs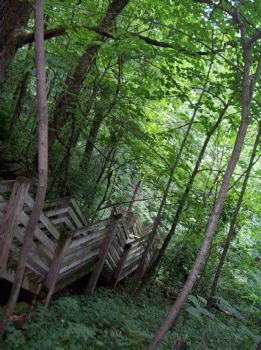 notice in the next picture my sis has a inhaler -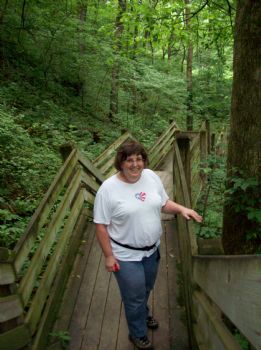 But she is a trooper and keep going crossing many branches of the creek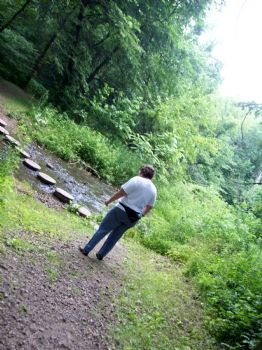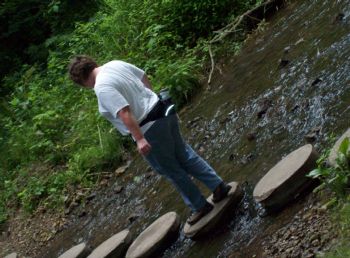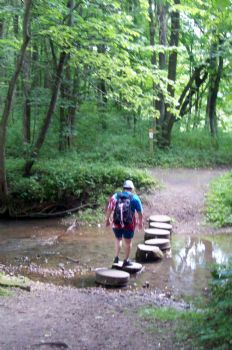 we witnessed the Dragonflies Dance across the Water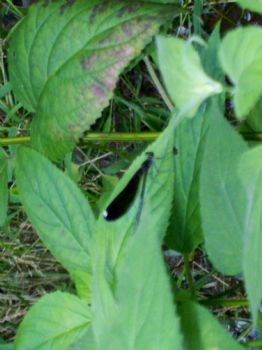 and the Lady Bugs entertained us with their Curiosity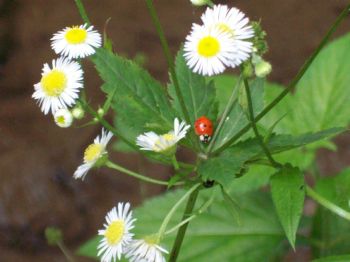 after we finished hiking we headed over to Lake La Donna. The local watering hole, made me feel like I just stepped into a Mark Twain Novel , without gadgets to distract, take a look at the younger generation splashing and laughing - not a care in the World -- WHAT FUN -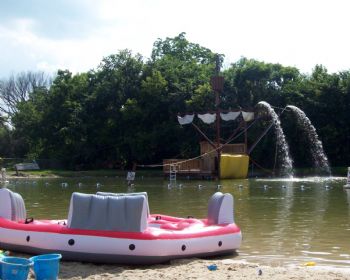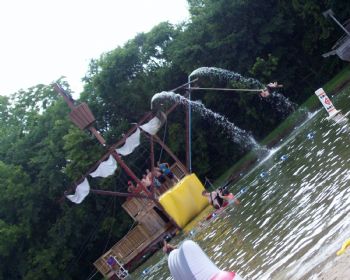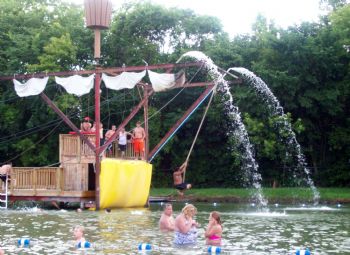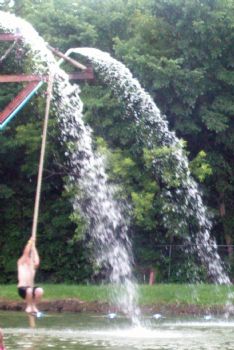 played a little Volleyball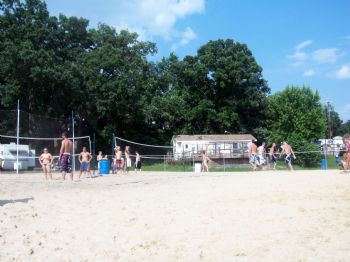 After a good swim we headed to a Pub for some good food where we nourished and hung out with locals and really enjoyed ourselves. On the drive back to the City we stopped to visit with Lorado Taft's Black Hawk Statue that's 102 years old this year and is in need of repair - There will be a fund raiser on the weekend of July 20th in Oregon , IL to repair this wonderful tribute to the Native Americans -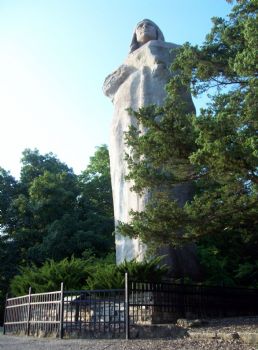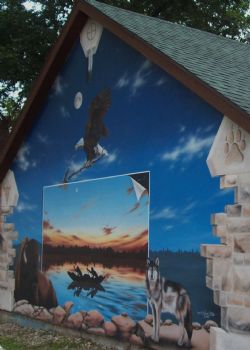 Today was a great day - although , I am not pencil thin - I am Happy and I noticed that everyone that I spoke with hung out with today never treated us as overweight - as a matter of fact NO ONE was self conscious of the way they looked in a swim suit or shorts - they just ENJOYED themselves and their FAMILY !! LiL Happy Racer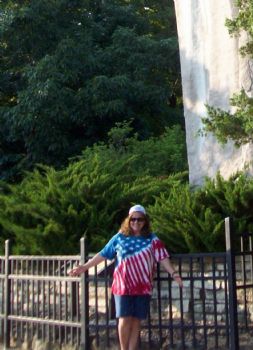 Off to Garden .