Friday, July 05, 2013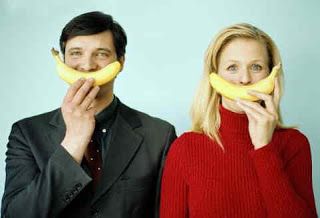 Everyone wants a job that they will love…but right now there are many people out there that don't like their job. It's a tough economy and some of us are stuck doing things we never thought we would be doing. Some people are ashamed of what they do for a living and others are simply bored with what they do for a living and many of us think we could be doing something one hundred times better!
One thing you need to realize is that your job will never define you…but how you do it will. Yeah, you might be bored and sick of going into work but attitude is everything. Any job you do can be well done, but, if you go into work with a bad/bored attitude you will never achieve anything. Regardless of how petty your job may be, they way you accomplish your tasks will define you. If you do a crappy job and don't care about all the tedious tasks--that will define you as a person. You don't want people to think you are a careless and sloppy person now do you?
Everything you do in life can be well done with compassion and care. Having a good attitude at work will never go unnoticed. Treat people with respect and come into work in a good mood even if you have to fake it (Bad moods suck and they bring down all the energy in the office, that's really annoying to everyone—I personally HATE the fact that ONE person can bring down the office... it happens all the time!).
No matter what your mood is, you will always have a profound influence on all the people you work with. There are many times where you cannot control the situation you are in but you can always choose how you live it simply by changing your attitude!
Just for kicks: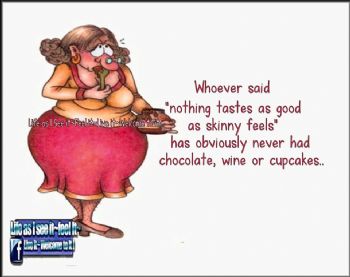 It reads: Whoever said "nothing tastes as good as skinny feels" has obviously never had chocolate, wine or cupcakes...
Happy Friday everyone ~ Donna