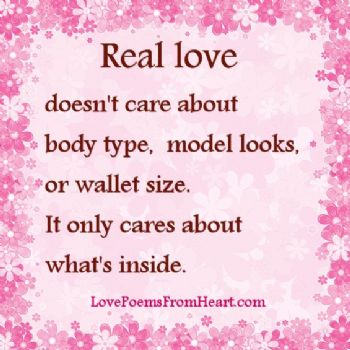 I was very lucky in finding a man that loved me no matter how big or how small I was.
It never really mattered to him.
He always supported me thought my crazy diet times and even in my insane binging days.
Sometimes he would give me the wisdom that I lacked!

Unfortunately, he gained a lot of weight after he stopped smoking.
And the bad eating habits of his youth did not help.
He is very fussy and does not eat whole wheat anything , does not like most vegetables, and is only now willing to try new dishes I make,but will not eat them if he doesn't absolutely love it.
Me I'll eat it anyways......which is not always a good thing!

He eats a lot of fast food and does not have a regular eating pattern(except eating chips in front of the tv).
It makes it hard for me to have good eating habits sometimes, but I have to remember that, I alone, am responsible for my health.
No body else can do it for me and I cannot use somebody else's bad eating to justify my own!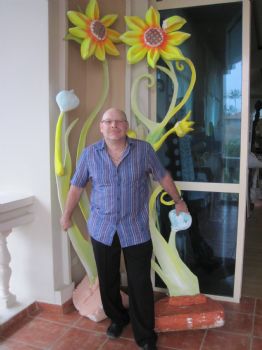 My hubby posing for me in Punta Cana!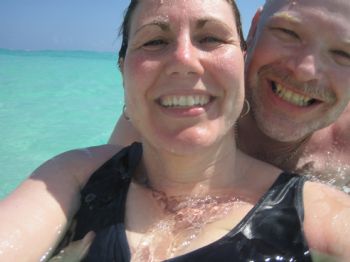 Us having fun in the sun!
I hope to have time to go to the beach tomorrow.
No.
Make that....I will be going to the beach tomorrow.
If I don't make time, who will?