City Girl Goes Country (Part 10) – Look what we grew!
Friday, July 05, 2013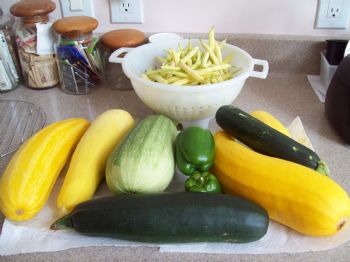 Now what do I do with it? No problem - SP provided me with several options.
I roasted some of the zucchini and squash – very easy and very good.
I'll steam the wax beans tonight and the peppers are a staple in my baked omelet.
Oops, I forgot about the cucumbers. They were already in the salad when I decided to document my success.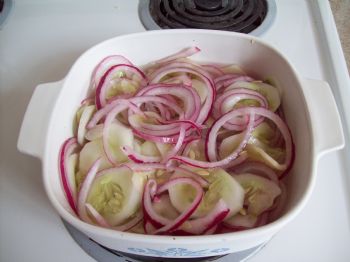 DH's fence is doing its job and our local wildlife must be content munching on our neighbor's lawn.