I have been trying to figure out what is causing my severe insomnia issues lately. I seriously figured it was the EMF's and the little light sources from the 2 nights I spent on the daybed in the office. It was pretty well 'confirmed's when I went to sleep within minutes of going back to my main bed. But, then Tuesday night I had another severe bout of insomnia. WTH!?
So, I started thinking it is the 'high-dose niacin' therapy I've been recently taking to lower my cholesterol levels. So I researched it on the web. Here's what the web said, "About 30 minutes after taking niacin the 'niacin flush' will occur, and it will last about 30 minutes. Niacin does NOT cause insomnia." WELL, that may be true for most people, but due to my bowel absorption issues, my 'niacin flush' can take 2-5 hours to hit after a meal (depending on the size of the meal), and it can last for a couple of hours (at least). SO, I figure the delayed and prolonged 'niacin flush' IS causing the insomnia. Just think of it this way: if you go out exercising it widens your blood vessels (just the thing niacin does) and you have a hard time sleeping if you exercise late. SO, I do believe the 'niacin flushing' IS causing my insomnia.
~ ~ ~ ~ ~ ~ ~ ~ ~ ~ ~ ~ ~ ~ ~ ~ ~ ~ ~ ~ ~ ~ ~ ~ ~ ~ ~ ~ ~ ~ ~ ~ ~ ~ ~ ~ ~ ~ ~ ~ ~
Also, in my search of information about niacin I learned some other interesting stuff.
~ VARIOUS: People who take high doses of niacin can develop liver problems, gout, ulcers of the digestive tract, loss of vision, high blood sugar, irregular heartbeat, and other serious problems. Other minor side effects of niacin and niacinamide are stomach upset, intestinal gas, dizziness, pain in the mouth, and other problems.
~ KIDNEYS: Niacin might accumulate in people with kidney disease and cause harm. Don't use them if you have kidney disease. It can cause kidney disease EVEN IN people without kidney problems. And, those with existing kidney issues of ANY KIND should NOT take niacin. (that would be me). If you take niacin in doses of higher than 100 mg a day, you put yourself at risk of health problems even if you enjoy normal kidney function. If you already have harm to your kidneys taking niacin could cause further damage.
~ BLEEDING: A study also identified infections and bleeding (particularly in the gut and brain) as side effects of niacin.
~ STROKE: Large doses of niacin may also increase the risk of stroke: had a two-fold greater risk of stroke
~ HEART: Niacin can cause PVC's (premature ventricular contractions), which may develop into serious cardiac arrythmia. (I already have heart failure, and since on niacin I HAVE been having a LOT of arrythmia's.)
~ EYES: Macular changes. Your vision may become blurry because of the change in fluid levels in your body. Since niacin helps open your blood vessels more, blood flows more easily, changing the fluid levels.
Niacin can cause some of the most severe ocular reactions of all the products reviewed. Ocular side effects from niacin indicates a possible association with decreased vision, cystoid macular edema (CME), dry eyes, and loss of eyebrows and eyelashes, decreased vision, sicca-like symptoms, discoloration of the eyelids with or without periorbital or eyelid oedema, proptosis, loss of eyebrow or eyelashes, and superficial punctate keratitis. Decreased vision may be marked, and if the drug is not discontinued, may progress to cystoid macular oedema, among others. (I already have an early keratosis in one eye that has to be watched in case it turns into melanoma. AND, I have had blurry vision during the time I have been on niacin.)
~ BLOOD SUGAR: Niacin can diminish your body's sensitivity to insulin. The raise blood sugar levels is particularly dangerous for someone with diabetes. If you are on the cusp of diabetes, niacin can throw you into a full diabetic state. (I haven't noticed any increase in blood sugar, but my eyes have had the blurry vision I normally only get when my blood sugars are elevated.)
~ GOUT: Don't take niacin if you have a history of gout. (I have slightly elevated levels of uric acid.)
~ ALLERGIES: Niacin and niacinamide may make allergies worse by increasing histamine.
~ WEIGHT: Niacin may react unfavorably in the body and is actually antithetical to weight loss. researchers proved that excess niacin intake induced insulin resistance followed by hypoglycemia. This response may cause increased appetite and therefore weight gain.
SO, yesterday I took NO niacin. And, last night about 10 pm I still had another 'niacin flush' from what was still in my system. But, then, when I went to bed I slept like a baby. The whole night.
SIDE NOTE: In my reading about niacin I ran across some information saying, *** "Melatonin may cause retinal damage." *** (I have early stage damage to my retinas, which is presumed to be due to 'other' health reasons, such as blood sugar, high blood pressure etc. But, I have now been taking *melatonin* for 2 years to help me change my sleep hours to earlier, more daytime hours.
:~*~:. .:~*~:. .:~*~:. .:~*~:. .:~*~:. .:~*~:.:~*~:. .:~*~:. .:~*~:.:~*~:. .:~*~:.:~*~: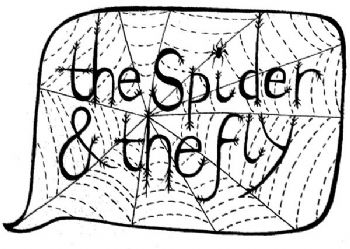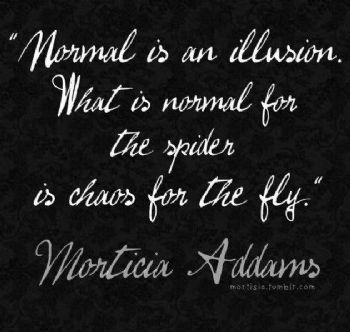 When I moved into this apt (renting the upstairs from Chuck) he went back to thinking HE OWNED ME. And, for the first couple of years every time I went uptown to the post office or to groceries, or anything else uptown - if I arrived home after he did (thus he KNEW I had gone somewhere) well, he would be literally 'in my face' for the next hour, yelling at me, with his fists over me. It caused so much stress that my heart got really thick and stiff, and I started having severe nosebleeds, so bad that I would have to go to the hospital to get them stopped. Finally I had to have the large blood vessels in my nose cauterized because they had 'blown out' from the high blood pressure surges. Those 'surges' over the years is what caused me to start having heart arrythymia s when I was ONLY 32 years old (1983), put me into early heart failure (left ventricular enlargement) when I was ONLY 37 years old (1988), and then (many) little strokes, then a stroke and heart attack in fall of 1999, then full-blown Congestive Heart Failure when I was ONLY 48 years old (in 1999) (where initially I wasn't given long to live).
I had lived apart from him from 1990 - 2003, but that didn't get me away from all his cr#p or stress. So, (stupidly) if figured if he was going to stalk and harass me anyway, he may as well pay for a place for me to live in, and keep me out of the nursing home. So, I asked him to buy this place and I would rent the upstairs from him. AND, from 'Day 1' of me moving in here he decided once again that he OWNED ME. And started 'getting in my face' on a very regular basis. The police here did nothing to help. They say, "It (isn't) because he is friends with them all." (LOL. Yeah, I believe that! NOT!) Anyway, Chuck did not stop the 'in your face cr#p' until an E.R. doctor told me, right in front of Chuck, "To have him arrested. That he doesn't own you. And, he cannot get away with stalking you, harassing you, and threatening you. You're going to die from the damage this is doing to your health. So have him arrested, and put his --- in jail." Chuck had been grinning from ear to ear until the doctor said that. Cause Chuck figured 'he had me over a barrel' and since the local police didn't help, Chuck figured nobody would.
Chuck stopped the 'in my face' behavior after that, but then for years he stalked and terrorized me. Still the cops would never do anything. But, when I tried to press one of Chuck's friends on the police force to do something, the cop threatened me. The cop insisted "He knew Chuck, and Chuck wouldn't do THAT."
I have learned over the years to get more and more assertive with Chuck. He finally stopped the all-out stalking and terrorizing (unless you count his trying to upend my kayak with me on it, and stuff like that), but sneaking up and slamming the house with something (sounded like one of those swimmer noodle things), getting into my apt and taking things, hang up calls, getting into my apt when I'm in the bathtub and then leaving, leaving me thinking "it could be anybody", smear stories (well, he still does the smear stories...), etc, etc, etc., well, things this year have gotton to (seem) pretty tame compared to the 'older days'. BUT…
About a year ago I started taking the city bus to some of my appointments in the city. Apparently it must really bother Chuck that I am visiting with other people (he has always wanted TOTAL CONTROL over who I speak to and when - preferably NEVER without him present). He hasn't said anything, but he has started taking a day off from work whenever I have an appointment in the city, and then he takes me down (thus avoiding me speaking to anyone without him there). To begin with I thought nothing of it. But, I have an appointment early next week, and once again he suggested "he take a day off work and take me down". This past year his job gave him a (one time only) extra two weeks vacation - to be taken one or two days at a time; and that is what Chuck used as an excuse to take me to almost all of my appointments this past year. But, this year he doesn't have those extra days. So he plans on using 'family sick days' to take me. Only then if something happens and he actually did need to take me for a serious appointment, then all those days would be used up for his 'guarding' me ( ie possessing me).
Another issue that has really bothered me for the past few years. For the past 2 summers I tried to avoid him totally in the summers (2011 & 2012). This was always set off by his truly egregious summer behaviors. And, he has always flatly refused to 'give me my space' or 'back off' when I'm trying to avoid him. Instead, as soon as I would go out my door to the garage - before I could even make it to the car - he would have bounded up the steps from the basement, and be right there asking "Where are you going?" If I left my apt and went out into the back yard, he would bound up the steps and be right behind me and follow me out onto the patio, and stay there the whole time I was out, or if I went to do gardening, then he would stand over me the whole time I was kneeling to do gardening. I really felt (like the fly in his web, and he was the spider guarding over his prey).
Since I got mad at him a couple of weeks ago; this time I only quit speaking to him for only a couple of days before I decided to try another tact. I have just kinda been innocuously going about my life (without telling him where I am going or when I'll be back). And, all this spring and summer he has followed his usual course of bounding up the steps if I leave my apt. I still cannot go out onto the patio even, without him accompanying me. He has done this behavior the whole 40 years since we married.
He used to be so against me even leaving the room he was in. If I went to go to the bathroom, or the bedroom without telling him first where I was going and why, then he would run and get in front of me with his fist over my head, demanding, "Where are you going?" If I went to go out into the yard to do gardening, same thing. He would be down the steps to the foyer, and block the door threateningly, and I could not go out that door without explaining first. And NO WAY could I go for a walk or bike ride, unless HE was going. He wouldn't go if I asked him to go. NO. He had to be the one to suggest a walk or bike ride, and he would (allow) (demand) I go with him. Cause he would never let me be alone except when he went to work (and then he often called). And, when he was home, I was never even allowed to be alone with my daughter or even visit with her in the room he was in. And, if I 'disobeyed' and my daughter and I went into the other room to visit, then he would turn the T.V. as loud as he could, so we couldn't speak. And, if we still tried to visit with each other then he would come step between us and make awful "Nah, nah, nah" noises to stop us being able to speak to each other.
When our daughter got to be about 4 years old, then he 'allowed' her to go to her room to play (but not when she was younger). All through our marriage he demanded I sit there and watch him watch T.V. I was not allowed a life of my own. I was not allowed any choices. For years I was not even allowed to read while he watched T.V. I was not allowed to do anything he didn't choose for me. And, until my daughter was 4, she too was made - by him - to sit there and watch him watch T.V.
So, the last few weeks I have been trying to 'not let on' that I am 'closing him out'. But, he really isn't having any of it. I go where I want, without telling him anything. I try to go out onto the patio alone, but he is still flying up those stairs like he is on adrenaline. He is still trying to shadow my every move.
So, today when I went out for the towns 'Fourth of July' Celebration, I felt I almost had to 'sneak out'. I drove around in a 'u' to avoid going past where he works, and 'snuck' downtown. Of course there are going to be plenty of people who will say to Chuck, "Oh, I saw Amber at the Celebration" (including one of Chuck's cop friends). But, I sure to h#ll don't have to tell him where I'm going, as if I am 16 years old and have to have parental permission to go, and parental knowledge of where.
When I got home I didn't even pull the car into the garage, cause I knew if I did, he would be up the stairs and waiting for me (in the garage) before the garage door was fully open. So, I just quietly put the key in the door lock, and 'snuck' in. (Mind you, I was only gone from 1 pm to 5:30 pm.) And, then I crept in to unlock my apt door. I barely got into my apt and he was at my door already. My door wasn't even fully closed. When I closed my door without saying anything to him, he went back downstairs.
Then I took the dogs out to the patio, and I hadn't even got my arse plunked in the chair and he was there questioning me about where I had been. Oh, he has learned NOT to say, "Where have you been?" (Cause he knows that would be SO obvious that he is still trying to TOTALLY CONTROL ME.) Instead the 'gentle interrogation' began.
HIM: "Did you see the parade."
ME: "No."
HIM: "Is there a lot going on uptown?"
ME: "You're interrogating me."
HIM: "No. I just want to know if you had a good time."
ME: "What I do or where I go is none of your business. My life is none of your business. You didn't give a hoot about my life a couple of weeks ago, when you didn't even keep your word to back me up about making it home safely from kayaking."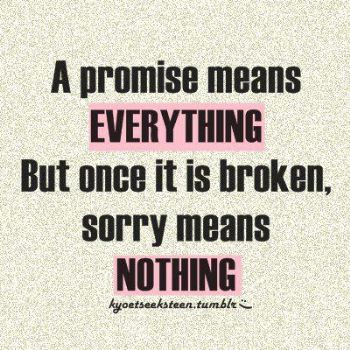 "And, another thing; I am sick of feeling like the 'spider and the fly', with you always running up those steps and intercepting me every time I leave my apt or every time I come home."
HIM: "I'm not stalking you."
ME: "Yes you are. You don't own me. You have no right to question me every time I go somewhere.
HIM: "I *just happened* to come out to the deck when you were out here. I was coming out for a cigarette already." (Yeah, then why did he go back downstairs when my door closed, and I got inside before he could intercept me???)
ME: "I don't mind you sometimes being out here when I am. But I know it isn't a coincidence, cause it happens EVERY time I come out of my apt. Every time my door opens you come bounding up those steps. Or every time I have gone somewhere, you come bounding up those steps when I come home. And then the questions start. You are acting just like that creep who always came out his door when I came home, when I lived at the apt house. Only here, you're the creep."
HIM: "I'm not stalking you."
ME: (controlled yelling) You don't own me. I don't have to tell you where I go or who I speak to. I don't have to tell you where I go. I am not your possession. Stop stalking me.
HIM: …………. no reply. just acted like nothing was going on, except that he was embarrassed that the neighbors might hear.
And, then he (sneakily) tried to determine if I have any plans to go to any of the other events for the Fourth of July Celebration. Each time he mentioned one of the events, I feigned ignorance about that event, on that day, at that time. Like I didn't have a clue about any of the events going on (so he couldn't *assume* which, if any, I was going to go to). He's still trying to interrogate me, but being more sneaky about it.
Soon, he will commission his 'spies' to tell him where I have gone or what I have done.(Years back he had a whole lot of people convinced that I was giving 'my booty' to every Tom, Dick, & Harry, and so he had so many people 'feeling sorry for him' that when they would see me uptown, they would call him at his job and report which places uptown that I had gone to. Geez! I wonder if Chuck's *pawns* thought I was 'getting it on' with somebody in 5-10 minutes in a store…?)
He always used to tell me, "I have spies everywhere, who report to me where you've been.'" NOW he says that people who had seen me in going into stores, frequently then **just happened** to stop by his place of work and (frequently) tell him, "Oh, I saw Amber at x,y, z places." HE ALSO SAYS, "For his job he often made multiple trips downtown for parts, and would see the car." But, if that were the truth, then he probably wouldn't have his job still, cause THAT MANY TRIPS uptown would make him really, really inefficient at getting his work done.
I do believe that (some of) the times he said, "people reported my whereabouts to him", he had actually seen the car uptown himself. And, (knowing for a fact some of the stories Chuck has told people) I have strong tendency to believe that he had people *brainwashed* into thinking they had to keep an eye on me for 'poor Chuck, whose wife is such a tramp', and that they (unknowingly) acted as *pawns* in Chuck's efforts to have total control over me. But, as with many matters concerning him, I will never really know the truth.
I do think that the almost 30 years of nightmares about spiders I've had, is a subconscious 'acting out in dreams' the situation with Chuck, of my feeling really trapped - like 'prey' - by Chuck. (It was really hard for me to go find these pictures for my blog; trying to 'see' which pictures would be safer for me, and trying not to actually 'look' at the pictures of real spiders. So, I can sorta face my fears, hopefully without throwing me into really bad nightmares tonight…)
Today I also told Chuck, "That I am taking the bus to the city for my appt., as he needs to save his 'family sick days' for 'when needed'. He may hate that I actually get to visit with people without him present. He probably has heard that I am NO LONGER keeping my mouth completely shut about everything that has gone on in this house. Too bad for him. If he wanted me to keep my mouth shut, he shouldn't have gone running his mouth. At least what (little) I say is the truth.
Last night I asked him, "What he thought about the Paula Deen issue?" (pretty well knowing what his reaction was going to be, but wanting confirmation for myself). His reply, "Well, I think she deserves to lose everything if she is making racist and homosexual remarks." I said to Chuck, "That's pretty pious of you, considering all the truly horrendous things you have done." (Just like a sociopath to have a different set of rules for themselves than for others. He got NO consequences for his behaviors. He thinks of himself as "A good guy." He expects that he should NOT have had, nor should he EVER have consequences for his truly vicious, evil, and horrendous behaviors. YET, he thinks someone else should have extreme consequences for much, MUCH less. Chuck should have gone to prison for what he did, and lost his job, and thus lost EVERYTHING; but he doesn't see that; but he thinks someone else should LOSE ALL for inappropriate speech.
His continuing thought processes and behaviors just continue to remind me what a psychopath he is.
I'm coming to terms with it. I am no longer crying about what he is, or what he does. I am doing what I can to protect myself from him. I am getting 'harder'. I am going on with my life as best I can in this circumstance.
I will be having a LOT more fun over the next couple of days. AND, I'm putting back on those pounds I just took off….
:~*~:. .:~*~:. .:~*~:. .:~*~:. .:~*~:. .:~*~:.:~*~:. .:~*~:. .:~*~:.:~*~:. .:~*~:.:~*~: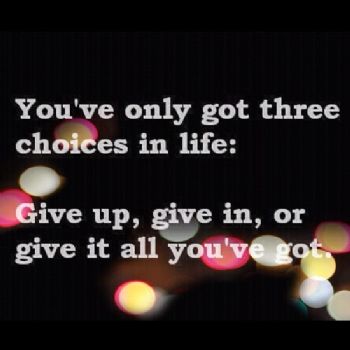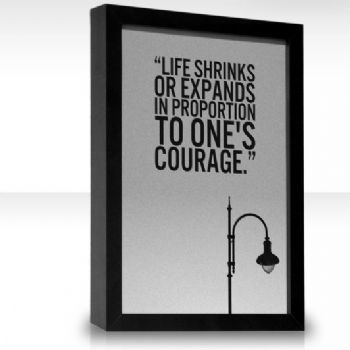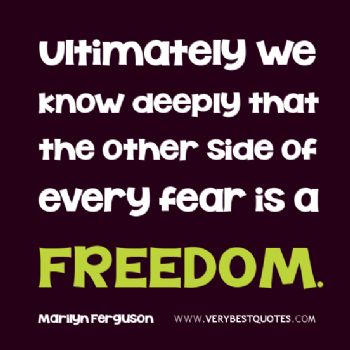 ☆´¯) ¸.☆´¯)
(¸☆´ (¸.♥´´¯`•.¸¸.☆
☆• ☆ ……… ☆ • ☆
| | | Keep Loving Life!
| | ♥
| ♥
♥