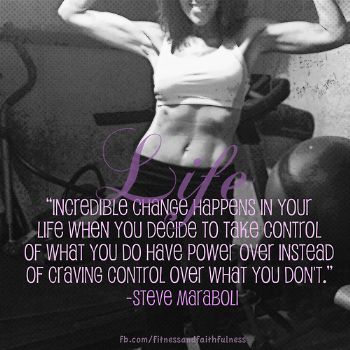 Oh how things change when YOU make a change! Just a little over a year ago, I was as out of shape as I possibly could be; living an almost completely sedentary life and stuffing my face with lots of unhealthy, fattening food. I was obese, unmotivated and I had just about given up on myself. Simple things like carrying a basket of laundry to the washing machine would make my heart race and have me breathing hard. Exercise? I belonged to a womens gym, but I only went about twice a week. And even then, I barely put any effort into the circuit. I was just going through the motions but with no real UMPH. I was sneaking junk food into the house, and eating it in the middle of the night while my family slept. I really was killing myself, slowly but surely.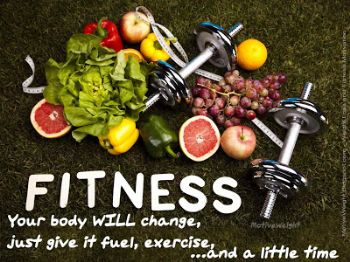 But praise God, I finally woke up and decided to live. I made the changes that needed to be made in order for me to live a healthy, fulfilling life. Eating right and exercising became my daily priority. I stopped worrying about how much I weighed. Does that sound contrary to my commitment to being healthy? Well, its what worked for me! Instead of focusing on the scale, I instead focused on just doing my best to make each day as healthy as possible. With no good or bad weigh ins to distract me, I was able to just take each day as it came and to make the most of it. Each day was a victory, because I could always find something to be proud of. If I worked out, that was a non-scale victory. Eating within my calories and choosing healthy food...another NSV. Even when I slipped up and missed a workout or ate something not so healthy, I could find a non-scale victory in the fact that I just picked myself up and got myself right back on track as soon as possible.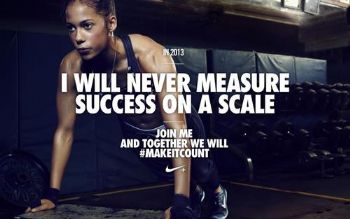 Some days were better than others, but I did my best to just keep going and to have as many good days as possible. And now, a year and 3 months after I first started, so much has changed. My most recent weigh in was last September, and I had lost 71 lbs. I've gone from size 3X t shirts to size L. I'm more flexible and toned, and I am strong. And now, here I am, doing the Jillian Michaels 30 Day Shred! If you'd told me a year and 3 months ago that I'd be doing the 30 Day Shred someday, I would not have believed you! But here I am, on day 4 and I am going strong! Yes, its only day 4 of the Shred, but I've already noticed an improvement in my endurance. Its still a tough workout and I'm still soaked with sweat when I'm done, but I'm getting better. I ALMOST don't feel like I'm about to keel over while doing it, lol.
My life has changed so much, and its because I decided to make a change. I used to be afraid to try to get healthy and lose weight. I told myself it was easier to just stay fat. But that was a LIE. Being overweight is not easy. Its hard....physically and emotionally. Losing weight is hard too, but it is so rewarding. It is possible to change your life, but you have to put in the work. Take it one day at a time, and just do your best to keep going. Perfection is not a requirement...but your best effort is. And you are worth it!