Thursday, July 04, 2013
Just wanted to give a "shout out" to my beautiful Mom today. Happy Birthday Mom!


S H E I S 91 Y E A R S O L D T O D A Y!!!! WOW!!! WAY TO GO "MOM"!!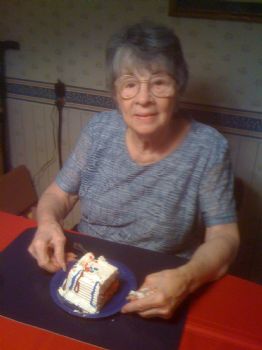 Yes.... she is a "firecracker baby"..... Happy 4th of July and Happy Birthday MOM!!
xxxxxxooooooxxxxxxooooooxxxx
xxooooooxxxxxxooooooxxxxxx
ooooooxxxxxxoooo